Bounce houses, electronic signs regulated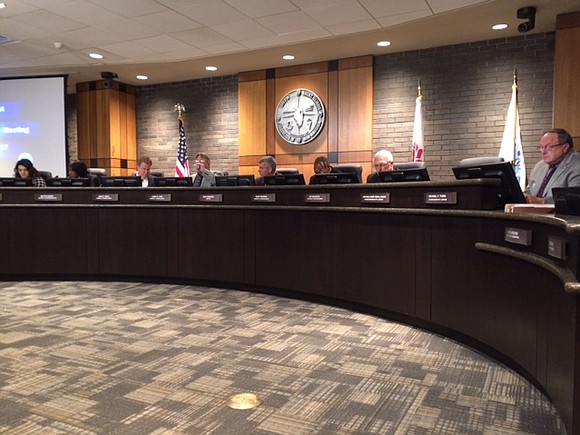 Parents looking to rent a bounce house for their kids' birthday party will have a 2-day time limit if they place it in their front or side yard in Joliet.
The Joliet City Council last week approved an amendment to its ordinance that regulates recreational structures and playground equipment to add the inflatable bounce houses.
The city first considered restricting the placement of inflatable bounce houses in front yards or side yards back in May when the Land Use committee considered making the changes.
But city council members in August expressed concern for residents who didn't have the option of placing inflatables in their back or corner side yards.
Now residents who rent an inflatable can place them in either a side or front yard subject to a 48-hour time limit.

The city also updated its regulations for digital display signs which city attorney Martin Shanahan said updates the rules "into the 21st century."
Under the changes, the city added definitions for electronic message centers, digital display monuments and community information displays.
The new rules also add new regulations for the location, size, and operational requirements of the electronic signs including requirements for them to include an auto-dimming capability and methods for brightness enforcement based on where a sign is located.
The new maximum illuminated area for an electronic sign is now 50 square feet with anything larger requiring a special use permit from the city.
Shanahan said that existing signs will be grandfathered in but will have to comply with regulations that prohibit blinking and flashing as well as a required 10-second hold time.
City manager David Hales said that the new rules allow the city to get out a head of some of the changes in the way that businesses advertise.
"Oftentimes new changes in technology get ahead of us, so we're trying to modernize some of our ordinances to reflect what has been approved on a case by case basis," said Hales.
City Council member Jan Quillman said that with the new regulations surrounding electronic signs she hopes that the city will eventually consider revisiting a ban on LED rope lights being displayed in store windows.
The city council voted down a change that would have banned rope lights from being displayed in store windows in September. At the time, Quillman said that the lighting made business districts "look like a carnival." The changes would have allowed holiday lighting starting in October and running through December.
Quillman, said that even before the start of the holiday season she's seen a proliferation of the blinking LED displays which typically are used to outline a window.
"It just looks ridiculous," said Quillman.
"I would hope that down the road this council would reconsider the LED lights in the windows for these businesses," she said, "They're not Christmas lights they're business lights."