Wayne's Words: Joliet City Budget time
Wayne Horne | 12/13/2017, 11:16 a.m.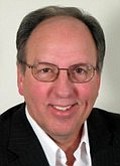 It has been several years since the Joliet City Council has received much hue and cry relating to the Joliet City Budget and this year doesn't seem any different. Oh sure, last year there was some uproar over the Rialto Square Theatre grant (donation), but in the end the Rialto received the money after meeting a minimal requirement for bookings. Not much noise about it this year, so far. There was no determination made regarding any subsidy for next year at the Special Council budget meeting two weeks ago.
The City Council is scheduled to hold a Special City Council meeting Wednesday to continue discussions on the budget. Some observations on the document seem in order. Like most budget documents it's boring to read. The summaries on various subjects do make it more palatable, but it is still cumbersome. For instance, one has to wade through a lot of paper to find out that the Enterprise Parking fund continues to lose money as it has for many years.
The reason it loses money is simple. In spite of attempts to collect parking violation fines the revenue falls short of expenses. The question is why. Joliet continues to use physical labor to enforce parking restrictions. Many of the violations come from on street parking meters that reflect 1950's technology. When Mayor O'Dekirk was elected, part of the transition report he put out suggested electronic surveillance technology promised more efficient collection of revenues at a lower expense. We're still waiting for that result. In the meantime, it is still possible to get free parking in the downtown decks if you know how.
One of the items included in this year's budget is a list of Joliet Mayors since its incorporation in 1852. It's a part of the narrative on the Mayor and City Council budget. No reason is given for its inclusion, but it's a nice bit of history. Seems until 1915, most mayors served only a two-year term. Since no explanation is given for the mayor list being stuck in the middle of the budget on page 101, no one can derive a reason why it is important to the budget.
In the beginning of the budget document there is a copy of the Distinguished Budget Presentation Award from the Government Finance Officers Association. This is to let everyone know it's a nice-looking document. What is missing from the budget document is a five-year projection of revenues and expenses. A budget projection has been promised for years for planning purposes. Five and ten-year projections have been included in past budgets but they were dropped when Tom Giarrante became mayor. Two previous City-Managers have also committed to restoring the projections.
City Councilman Michael Turk said at the last budget public hearing that the projected $8.7 million deficit was a conservative way to do the budget so there is no surprise if revenues drop unexpectedly. In other words, we covered ourselves if the city overspends. And that property tax increase will come back to haunt the city if the new Federal tax revisions go into effect. Property taxes may no longer be deductible for income tax purposes.