Despite outcry from residents, Joliet approves Jackson Township rezoning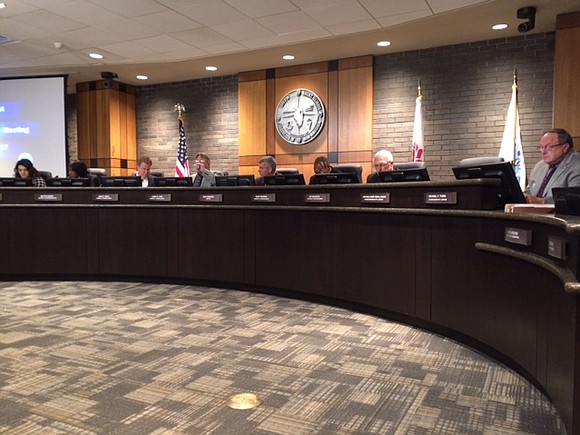 The Joliet City Council on Tuesday approved an annexation agreement and rezoned just over 138 acres near the corner of Breen Road and Route 53 that will pave the way for industrial development in a rural stretch south of town.
The land had been zoned for residential use since 2007 and came to the council with the recommendation from the city's planning department to deny the request to change the use for the land.
The council voted 5-3 in favor of the change despite protests from Joliet and Elwood residents living nearby. Council members Gavin, Gerl, Hug, Morris and Quillman voted in favor of the rezoning and annexation.
Arguments from residents ranged from environmental concerns to safety as the plan for two, 1-million-square-foot warehouse facilities would increase truck traffic on Route 53. Some Elwood residents like Gerald Helis told the council that the plan calls for inserting an industrial development betwixt two residential subdivisions.
"When you mix industrial sites with where people live, it's not a good mix," said Helis during the pre-council meeting on Monday.
Helis and other residents had support from both Will County Executive Larry Walsh and his son Larry Walsh Jr., who serves as State Representative for the 86th District and is also an Elwood resident. Walsh Sr. said that road infrastructure for that stretch of Route 53 in rural Jackson Township hasn't caught up with the demand of the growing industrial uses for areas near the proposed development including the Center Pointe intermodal to the east.
"Route 53 right now has become the disaster of middle Will County," said Walsh further condemning the interchange at I-80 and Rt. 53 as "the most dangerous on the route 80 line through Will County."
Walsh Jr. called for the city, county and state to work out a plan that would help upgrade infrastructure as the demand grows. Walsh Jr. said he would be "willing to put forth a capital plan to redevelop Route 53."
Jackson Township Trustee Matt Robbins said that the change "would be very detrimental to our residents in the surrounding area that is already in Joliet" citing industrial development blighting the pastoral scenery of the area, safety issues with increased traffic on Route 53 and disruptions to funeral processions heading to nearby Abraham Lincoln Cemetery.
He pointed to the fact that the Center Pointe warehouse site was less than half built out and would be a more appropriate place for the planned development.
"We ask you to keep warehousing there and let Jackson Township be," said Robbins.
"Please put yourselves in our shoes. Would you want warehouses in your backyard?"
A study cited by representatives of the property owners shows that after the housing boom crashed in 2008, that demand for homes in the area has cooled and that the land is better used for industrial purposes.