Plainfield Schools plans move for about 280 elementary students
12/20/2017, 11:40 a.m.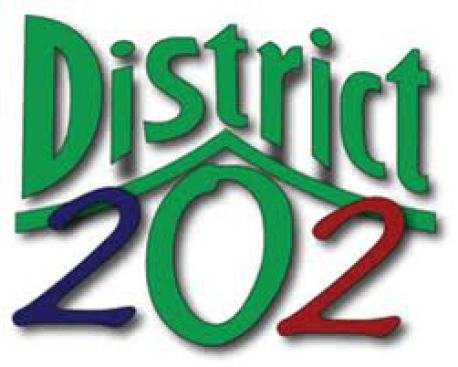 District 202's first major attendance zone boundary change in nearly 10 years would move only about 280 current elementary students starting next school year.
The Board of Education's Personnel, Policy and Administration committee heard District Administration's recommendation at its December 13, 2017 meeting.
The full Board of Education will hear the recommendation as an informational item at its December 18, 2017 regular meeting. The Board is expected to vote on the proposal at its January 22, 2018 regular meeting.
The full proposal as presented is posted on the front page of the district website (www.psd202.org) under "Announcements."
Community members can comment directly to the Board at the December 18, 2017 and January 8 and 22, 2018 regular Board of Education meetings, and by email through the link on the District 202 website that will be posted on the District 202 website on Tuesday, December 19, 2017.
The proposed attendance zone changes would address logistic, transportation, staffing and enrollment issues created by shifting enrollment and housing patterns following the Great Recession.
Between 1990-2008, District 202 grew from a small, rural district with five schools serving about 3,500 students to the fourth-largest district in Illinois with 30 schools serving nearly 30,000 students.
Then the growth stopped in 2008 when the Great Recession hit. The district has made minor changes a few times in the last several years to tweak and balance enrollments, but major changes were no longer needed.
Since 2008, however, enrollment has dropped by about 2,000 students to about 27,100 this year. Those changes left some schools well under their capacities, leading to staffing, transportation and logistical challenges.
District officials started work about two years ago to address those challenges. Administrators studied enrollment and housing patterns and talked with municipal planners and developers to get a sense of future growth.
KEY POINTS OF THE ADMINISTRATIVE RECOMMENDATION
• Moves only about 280 students in eight of the district's 17 elementary schools (Meadow View, Wesmere, Walker's Grove, Grand Prairie, River view, Crystal Lawns, Lincoln and Thomas Jefferson
• Middle and high school assignments would not be affected
• Takes effect in Fall 2018
• Creates elementary enrollments of between 531 and 692 students at 14 of the 17 elementary schools. (Crystal Lawns, Grand Prairie and Walker's Grove are all smaller schools with lower enrollments)
• Makes geographic sense
• Yields optimal space for special education, English Language Learners and Honors programs
• Allow for anticipated steady growth to be absorbed without additional major attendance zone changes