Children's Book Drive for local Reading Rooms
12/27/2017, 12:17 p.m.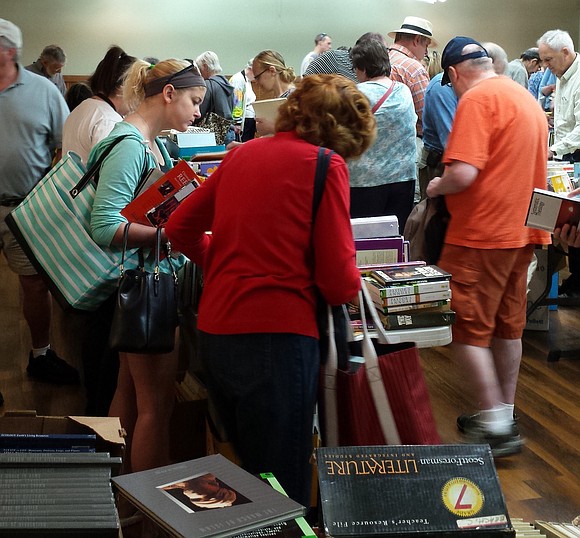 Thetimesweekly.com
National Hook-up of Black Women book drive set for Jan.
New Lenox, IL (December 26, 2017)—With the year coming to an end, the National Hook-up of Black Women/Silver Cross Hospital's nine Reading Rooms are pretty bare. To restock the shelves, Silver Cross Hospital will hold a Children's Book Drive January 8 through 31, 2018.

New and gently used books written for children pre-school through fifth grade can be dropped off at Silver Cross Hospital, 1900 Silver Cross Blvd., New Lenox. Collection bins will be located at the Silver Cross Hospital entrances.
Books will be distributed among the nine Reading Room locations: Aunt Martha's East Joliet Community Center, Broadway Center Head Start, Fairview Community Center, Forest Park Community Center, Good Shepherd Center Head Start, Shiloh Baptist Church Health Center, One Hope United, St. John's Center Head Start, and Unity Community Development Center for Working Families.
Increasing Children's Literacy Levels
In the Reading Rooms, children (and parents) can swap, borrow, or take a book to keep in their own personal libraries. Different from most organizations or traditional libraries, there are no fees, registration or book returns. Individuals are encouraged to keep the books in their homes to share with other family members. Research shows that having books in the home has a major effect on children's education levels.

The Reading Rooms are part of the Reading for Life Literacy Program, a grassroots initiative founded by the National Hook-up of Black Women-Joliet Chapter (NHBW) to raise the literacy level of children the eastside of Joliet—the poorest area of the city.

"Our goal is to increase the percentage of students reading by the time they enter kindergarten and establish a literacy based-resource center for daycares/nurseries and grade schools," said Debra Upshaw, NHBW, Joliet Chapter President.
In 2009, the first NHBW/Silver Cross Hospital Reading Room was opened in the Unity Community Development Center for Working Families. Over the past five years, the Reading for Life Literacy Program has provided free access to over 65,000 books for more than 23,000 children and adults in the community.
"The program has had a positive effect in our community," said Margie Woods, Chairman of the Silver Cross Healthy Community Commission, which has donated over $45,000 to purchase books and equipment for the Reading Rooms.

For more information about the Book Drive, contact Leslie Newbon at (815) 300-1096 or Debra Upshaw at (815) 509-0063.