Wayne's Words: Making sense of 2017
Wayne Horne | 12/27/2017, 11:57 a.m.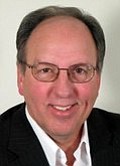 It's always been a tradition at the end of the year for media outlets to review the past year's news and try to make better sense out of it. Sometimes that's possible but usually what happens is the events look worse than when it was originally written about or it's become a faded memory.
I've often been tempted to comment on national politics, but I always come back to the local stuff because it seems to affect everyone more quickly and sometimes personally. The truth is though, the national scene mirrors the local one oftentimes, but locally the dollars are usually much smaller.
For instance, Will County will build a new courthouse for $225 million. Most of us will never have that much money, but, in 2017, there were actually a few lottery jackpots that exceeded that, so at least it's possible to comprehend a million dollars. Joliet's 2018 budget is $281 million. That's understandable to most of us. On a national level, the cost of an infrastructure program will be in the trillions if it happens. Too big for comprehension.
When comparing the year's events on the local level it's easier to relate because many of the happenings don't change that much from year to year. Joliet is dealing with many of the same issues from 10 years ago. In the words of Mayor Bob O'Dekirk, some of those things are actually on the path of completion. The Courthouse is on its way to being constructed. The train station is nearing completion. A new bridge is in the planning phase over the Des Plaines River that may help alleviate some of the truck traffic from CenterPoint intermodal. Even the Rialto Theatre is at least looking like it's trying to put itself on better financial footing. Remains to be seen, though.
There are still two of my favorite subjects that are looking for resolution that will be topics in 2018. One, of course, I mentioned a couple of weeks ago. Evergreen Terrace is now in the hands of the mavens at City Hall. We have a $17 million debt to overcome in order to pay for it. There is, to date, no plan to renovate the housing complex. No plan has been announced regarding how the revenue it will generate or how it will be used to improve the living conditions as was promised to the residents of Evergreen Terrace. Remember when the public was led to believe it would become a public park?
Of course, the other subject that has always been entertaining on several levels is the formerly named Silver Cross Field now known as Joliet Stadium or even Slammers Field. The baseball organization has been unable to attract many fans over the years and until this last season fandom had declined almost every year since it opened in 2002. The Slammers got a boost in attendance at one of the last home games due to a free event that attracted about 6,000 people.
There is a current hullabaloo regarding a faux naming-rights controversy. It seems to be all hush-hush, but apparently the Slammers organization has some secret pact with "The Cards Against Humanity", a Chicago-based company that pretends to have purchased the naming rights to the stadium. That's interesting, since the Slammers lease gives them no authority to contract for the naming rights but it is supposed to bring promotional attention to the place.
Maybe if I was in high school I would have viewed it differently but I'm not, so I looked up just who or what Cards Against Humanity is. It turns out to be a not so family entertaining board game. One description of the game says it is played by horrible people who are crass and jaded and use politically incorrect content that may offend certain audiences. Sounds like a real winning promotion for the old ballpark.
Enjoy the coming year. We've been promised a new prosperity for 2018 and the years following. Make it so.
Stay tuned…
Contact Wayne at wayneswords@thetimesweekly.com