2018 BRINGS THE WORLD'S FIRST FRANCO-JAPANESE SAKE, HEAVENSAKE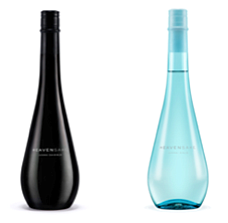 One of the world's oldest alcoholic beverages takes a dramatic new form in the New Year of 2018. HEAVENSAKE, the first Franco-Japanese sake brand of its kind will come to the US. This innovative marriage combines the Champagne making expertise of Regis Camus, one of the grand masters of France's world famous Champagne region, with the art of sake as practiced by the House of Dassai in Japan. 
Born from a quest to create a unique drinking experience that offers peace of mind and body, HEAVENSAKE is based on purity. Made using only the highest quality of rice, water and koji, the special brewing yeast used in sake production, it is three times less acidic than wine, gluten-free and contains no added sugars, sulphites or preservatives.
Regis Camus traveled to Japan and spent time immersed in the spirit of Dassai, using his considerable expertise to create the first Junmai Daiginjo with a French soul. Camus also created the second blend in the lineup, the world's first Junmai Ginjo in collaboration with the sake brewery Urakasumi. Camus describes HEAVENSAKE as a "contemporary sake" tailor-made for today's progressive food scene. "It aims to broaden the horizons of a celebrated drink with its bold and passionate philosophy."
 HEAVENSAKE is meant to be drunk on its own, served chilled. It can be drunk neat or on the rocks in either a highball or white wine glass. Meant to invoke a spirit that reflects the highest standards of purity and refinement, the brand's signature slogan is, appropriately,  "A BETTER HIGH.'
The New Year 2018 brings to the US the brands two flagships, Junmai Daiginjo ($95-$100) and a second blend, Junmai Ginjo ($45-$50). Each has its own distinct characteristics and is terrific on its own, or in combination with fine cuisine. 
Junmai Daiginjo ($95-$100) has a taste and aroma likened to a bouquet of delicate flowers. The floral elegance is enhanced by a hint of herbal notes, combined with the sweetness of muscat grapes and the fruity taste of ripe red fruit. This suave and fruity taste is best enjoyed with a variety of seafoods including sushi or sashimi, lightly poached salmon or flaky fluke or sea bass.
Junmai Ginjo ($45-$50) is likewise delicate on the nose with the added emphasis of bright lemon zest and a hint of apple blossoms and crisp green apples. Its depth of flavor is perfect with grilled of butter-poached shellfish such as Diver Scallops, Mussels poached in a bit of the sake with fresh thyme, or skewered grilled shrimp or Lobster Roll. With its balanced and elegant flavor, Junmai Ginjo imparts a subtle yet precise depth of flavor that is perfect with fine American caviar and blinis to toast the arrival of the 2018. Try it in lieu of Champagne to create a buzz that will have people talking well into the New Year!