Mozart to U2, Beethoven to Pink Floyd, perform live concert of Classical and Classic Rock music
Now a PBS TV Special Filmed Live at Budapest Opera House
2/1/2017, 2:43 p.m.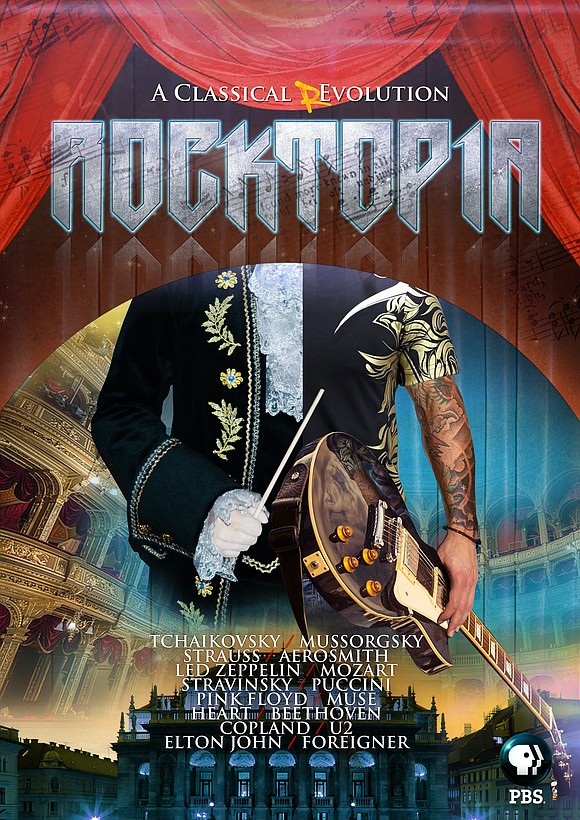 The Rialto Square Theatre is thrilled to announce the inaugural live concert event ROCKTOPIA LIVE: A Classical (R) evolution. This groundbreaking live concert performance celebrating the fusion of classical music with classic rock features five world-class vocalists and five top rock musicians. ROCKTOPIA LIVE is an inspiring and uplifting entertainment spectacle that brings a whole new way of enjoying the best of classical music and classic rock to audiences. ROCKTOPIA LIVE delivers one-of-a-kind musical arrangements blending Beethoven with Journey, Strauss with The Who, and more in musical mash-ups that surprise and delight. Conducted by Maestro Randall Craig Fleischer, the concert showcases the works of classical composers as well as rock bands, including the music of Mozart, Journey, Handel, U2, Tchaikovsky, Heart, Beethoven, Styx, Foreigner, Rachmaninoff, Pink Floyd, Copland, The Who and more. TICKETS ON SALE FRIDAY, FEBRUARY 3 @ 9AM for ROCKTOPIA LIVE: A CLASSICAL (R) EVOLUTION on FRIDAY, APRIL 7, 2017 @ 8:00 PM
RIALTO SQUARE THEATRE in JOLIET, IL
Ticket price is $102.50, $62.50, $42.50 (additional fees may apply)
Tickets are available at the Rialto box office, online at Ticketmaster.com,
or charge at 800-745-3000.
The Rialto Square Theatre is located at 102 N. Chicago Street in Joliet.
More info at: www.rialtosquare.com