Claar to kickoff campaign for reelection amidst protests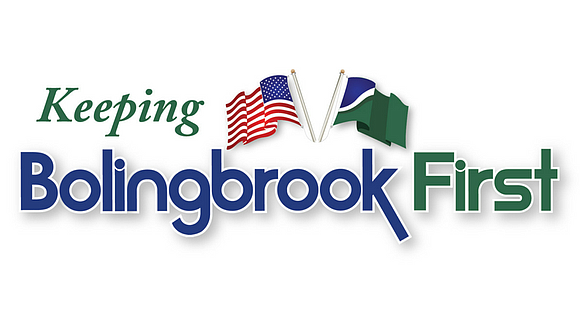 Bolingbrook Mayor Roger Claar is set to kickoff his campaign for reelection at the grand opening of the campaign's headquarters.
The event will be held at 128 E. Boughton Rd. on Monday, February 6 from 5 to 8 p.m. The "Bolingbrook First" party will be there to "meet and mingle" with supporters and will have yard signs to hand out.
The Bolingbrook First ticket includes Carol Penning for Village Clerk, and Michael Lawler, Sheldon Watts and Maria Zarate for Village Trustees.
But Claar's campaign is attracting resistance, not just from his political opponents for the campaign, but also a group of protestors who created a Facebook event for the day and time of the grand opening. Claar's invitation of then-presidential candidate Donald Trump in September to a fundraiser in Bolingbrook sparked a petition and protest against Claar. Will County Board member Jackie Traynere and the bolingbrook United party then decided to run against Claar in the April election.
Another reason Traynere and protesters cite as a reason to vote out Claar is the Village of Bolingbrook's financial situation. Last summer, Moody's Investors Service downgraded Bolingbrook's general obligation rating from A1 to A2 due to the $316.9 million in "GO [general obligation] outstanding debt."
Moody's stated in a press release: "The downgrade to A2 reflects the village's substantial long-term liabilities, which are expected to increasingly challenge its financial operations given rapidly growing fixed costs."
"Roger and his party are having a 'grand opening' for their campaign headquarters, perhaps we should greet them with a little protest, physical and virtual," reads a description of the event on Facebook.
"Between Roger's high dollar fundraiser in Bolingbrook for Donald Trump, his never ending support for him and Roger's long list of questionable decisions for the Village that resulted in $316,000,000 of debt, conflicts of interest and pay to play politics, perhaps we should show him what we think of his and Trump's latest actions.
While we would love for everyone to come out on person and protest, we understand that many are concerned with Roger's retribution; as a result, even if you can attend in person mark yourself as attending this protest so we can send him a message."
Election day is April 4. The first day to vote early and by mail ballots is February 23. The last day to register to vote in person or by mail is March 7.
You can see the Facebook event for the campaign headquarters grand opening here and the protest here.