Students showcase digital learning at Joliet conference
2/3/2017, 6 a.m.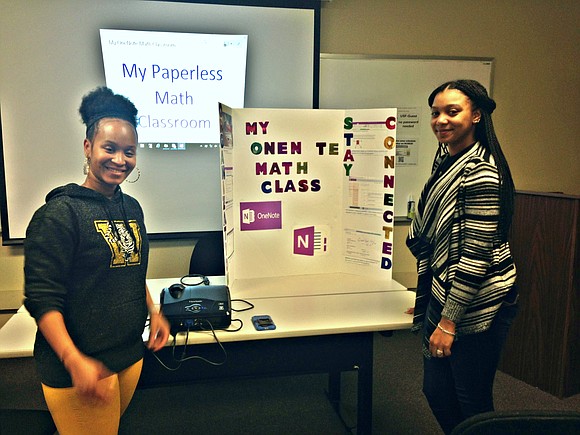 Joliet Township High School students and teachers showcased their digital learning experiences at the Joliet Area K-12 DeICE Winter Mini Conference at the University of St. Francis on Saturday, January 21, 2017.
Coding in the classroom, Google Apps for Education (G Suite), digital portfolios with Seesaw, and 3D printing are just a few ways Joliet area teachers are making classrooms come alive through technology. The districts represented were Joliet Township High School District 204, Troy Community Consolidated School District 30-C, Elwood Community Consolidated School District 203, Rockdale School District 84, and Joliet Public School District 86.
The Joliet Technology Showcase Poster Session highlighted eighteen K-12 classrooms, six of which were from JTHS. Students and teachers shared their digital learning experiences that align with local curriculum, instruction, and assessment.

JTHS offered the following presentations:
· Redefining Presentations with Screencast-o-matic by Paige de la Cruz
· High school Math with OneNote Technology by Cassie Crim
· Rubber Band Car Redesign: An Engineering Graphics Project by Dave Popek
· Written Essays Developed into Digital Multi-Media Presentations by Rodney B. Coatney Sr.
· Blended PE: Fitbit, Get Fit, Own It! by Soyini Chism
· Edmodo Pen Pals by Kelsey Duranty
Joliet Township High School is proud of the teachers and students for their presentations on digital learning. JTHS believes that the integration of technology is essential to motivating and engaging students in rigorous and relevant lessons and opens the doors to the critical thinking and problem-solving skills that students need to compete and contribute in our global society.