Blacks will account for nearly 18 percent of U.S. population by 2060
Stacy M. Brown | 2/8/2017, 3:56 p.m.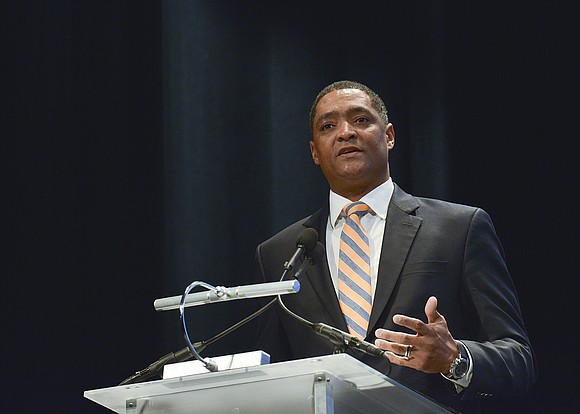 Each year, the Census Bureau recognizes Black History Month by releasing up-to-date statistics that reveal the total Black population, the number of Black-owned businesses and even how many African-American military members are serving the country.
Currently, the Black population stands at 46.3 million, up about 1.3 percent from the previous year. The Census Bureau identifies individuals as Black, even if they list Black and another race on the survey.
Census officials project that the Black population will increase to 74.5 million by July 1, 2060 and, on that date, African-Americans will account for 17.9 percent of the nation's total population.
The estimated number of Black-owned employer firms was 108,473 in 2014, according to the Census Bureau. Additionally, there's an estimated 31,216 Black-owned health care and social assistance firms, the largest sector of Black-owned businesses.
The health care and social assistance sector is followed by professional, scientific and technical support (15,078) and administrative, support, waste management and remediation services (9,644).
The building on South Michigan Avenue in Chicago, Ill., that housed one of the most famous Black-owned firms in the world, Johnson Publishing Company (JPC), is now being considered for landmark status. JPC gave the world two pillars of Black media, EBONY and JET magazines.
"As we celebrate Black History Month, it is the perfect time to honor this building that stands tall as a decades-long epicenter of Black history and culture," said Chicago Mayor Rahm Emanuel. "This designation will cement this building's status as a landmark that is not just part of the legacy of the city of Chicago, but the history of our nation."
Linda Johnson Rice, chairperson of Johnson Publishing Company and daughter of the company's founder John H. Johnson, said she's honored that the building is being considered for landmark status.
"My father started Johnson Publishing Company to inform, empower and uplift the African American community," said Rice in the statement released by the city of Chicago. "With my mother, Eunice by his side, they built an iconic brand. I am thrilled that the building that housed our company for so many years is being considered for landmark status.
Johnson continued: "It is a true testament to the hard work of my parents and all the people who called Johnson Publishing Company home for decades. I am grateful to Mayor Emanuel and Alderman King for supporting this effort."
Census officials also noted the contributions of African-Americans in the military. The latest figures show that 2.2 million Black military veterans reside in the United States.
Education has also improved among African-Americans with the Census Bureau reporting that 87 percent of the Black population age 25 and over has at least a high school diploma, more than 20 percent hold a bachelor's degree and 1.9 million have attained advanced degrees.
Currently, nearly three million African-Americans are enrolled in an undergraduate college.
Educators said the results are encouraging and the change that's making a difference is at the middle and high school levels.
"Gone are the days when we take a 9th grade class and plug them all into those beginning courses," Sue Chittim, the principal of Annapolis High School in Md., told the Capital Gazette. "We take our time to make sure there's a readiness level and they're taking classes of interest."