Wayne's Words: Sometimes more than Thanks is required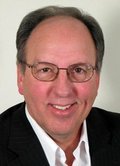 Putting lights on the Joliet's flag pavilions has been a point of discussion for several years. A commitment to do that was given at a candidate's forum during the last mayoral election in 2015. I was advised by the mayor in April of 2016 that City Manager Jim Hock had the discretion to spend up to $10,000 for such projects without a formal Council vote. The project was announced at a City Council Meeting held on June 21, 2016. All Council members were present along with the City Manager.
The original projected target date for completion was Veterans Day 2016. Several months passed. Finally, at a City Council meeting, I requested an update on the projected completion date. I had received several assurances that the city manager was "working on it." The Mayor with City Council consensus directed him to get it done as soon as possible. That was on November 15 of last year.
This Monday I received an update from Friday's City Manager report. Briefly, there is now a plan to complete the project. Three of the flag locations will be illuminated by solar-powered lights to be installed by Van Mack Electric. The three locations are more remote and not near enough to an electric source to provide a cost-effective hook-up. The other six locations allow for an electrical connection that will be completed by the City's electricians. That's good news.
The work on the three solar lighting locations can't be completed until the frost is out of the ground. That means at least another six to eight weeks before the project can be completed. City Manager Hock said the weather was not an impediment to providing electrical connections to the other six locations.
In the meantime, it has been requested by myself and others that the remaining POW and City of Joliet flags still being displayed be removed. All of them are worn and tattered and not fit for display. While illumination is not required for their display, it would seem a matter of city pride to either replace them now or when the new lighting project is completed and new U.S. Flags are displayed.
A request for the project's cost is not available at this time.

The wheels of city government turn slowly. Sometimes government wheels don't turn well at all. That's often the case at the Federal level. A report in the Chicago Tribune this last week reminded me of a situation that occurred to a veteran I served with in Vietnam. The Tribune report concerned a deportation hearing for a combat veteran who had served prison time for a felony he committed after leaving the service. The similar incident involving my fellow veteran was also for a non-violent felony involving drugs. He was to be deported back to Japan. Problem was his parents brought him to the U.S. as a baby and he had no known relatives or connections in Japan.
It is not my intention to pass judgement on criminal matters, but to question why an individual is serving in the military without citizenship. There is no law against it. To serve in today's all volunteer military, one of the requirements is to be a U.S. citizen or a resident alien. Many enlistees make the assumption that enlistment in the military entitles them to citizenship. It doesn't. The question is why?
Citizenship enrollment certainly is available to the individual. Most who enlist are usually young. It's probably not the first thing on their mind or the last thing for that matter. Is counseling available regarding citizenship when they are in the military? Probably, but is it mandatory? When they leave the military (most are still young) are they given mandatory information regarding citizenship and the potential consequences of not becoming a citizen? Possibly.
I had one veteran tell me he wasn't sure what they told him on the exit interview other than to consider reenlisting. Usually the individual is anxious to get back to family and home once the decision to leave the military has been made. I believe we have a bigger obligation to follow through with a veteran to encourage him to become a citizen.
In fact, I believe citizenship should be mandatory to serve. The U. S. military is not like the French Foreign Legion that welcomes mercenaries into its ranks. Those who are not citizens when they enter the military should become one as soon as possible or perhaps the enlistment should be terminated. There should be an inducement to become a citizen or a consequence if citizenship is not pursued or acquired.
Many veterans who leave the military are not totally prepared to reenter civilian life, in spite of efforts to prepare them before and after their service. Let me also add there is a lot of evidence that society is not always prepared to welcome them back. Sometimes more than "thanks for your service" is required. At any rate, unless we change the law regarding resident alien military service there will be more "thanks for your service" but get out of our country challenges. A change in the law regarding military service eligibility should be debated in Congress to avoid situations like the ones mentioned. Stay tuned….