The Wide World of Wine: Tre Bicchieri World Tour-Italy's Greatest Wines on Parade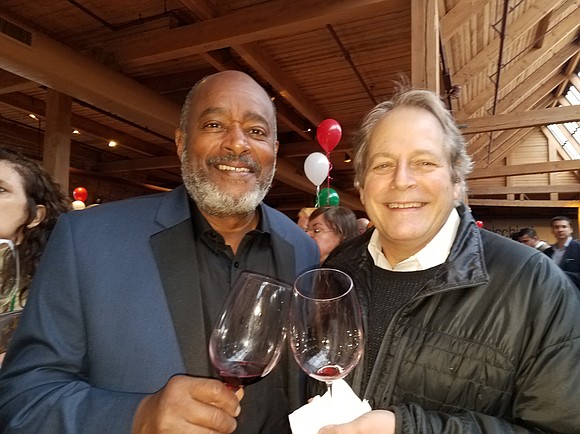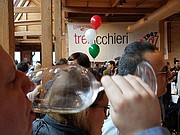 For nearly three decades. The Italian Food, Wine and Lifestyle media giant, Gambero Rosso International (the Red Shrimp), has honored the best in Italian wine with its Tre Bicchieri (three glasses) award. Since its launching in 1988 along with the first ever Gambero Rosso Guide to Italian Wines, Vin d' Italia, the honoring has expanded to include a world tour, which began in Chicago at the beautiful Bridgeport Arts Center, with its panoramic views of the Chicago skyline, and continues on to New York's Metropolitan Pavilion and on to Los Angeles and San Francisco. The tour expands internationally to Canada, Dusseldorf, China and, for the first time, Moscow. The tour not only is a showcase for the greatest wines produced in all regions of Italy, it is also recognition of the growing prominence of Italian wine in the international market place. In many major cities around the glove, Italian wines are selling right along pace with French wine, and, in the United States, have found inroads into a new generation of young, adventurous wine drinkers who are embracing new varietals based on rediscovered indigenous types of grapes.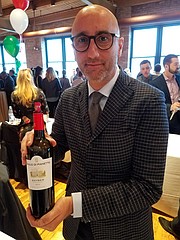 Tre Bicchieri is not only a celebration of great wine, but also a sign of the rejuvenation of a zest for life and all the many pleasures it enfolds.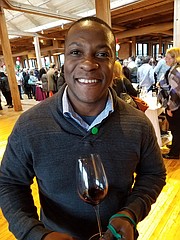 Our Tre Bicchieri® World Tour is the main series of events dedicated to presenting the best Italian wines. Launched in 1988, along with the first Gambero Rosso guide to Italian wine, Vini d'italia, it has been expanding in recent years. Today the Tre Bicchieri World Tour reaches not only several States in America, but also Germany, Canada, China and this year also Moscow, all important destination for the exports of Italian wine. The success of these events has definitively contributed in establishing the Gambero Rosso brand and the authority of the Vini d'Italia guidebook worldwide. The first date of 2016 is the most important one. Gambero Rosso celebrates its 30th birthday this year with a visit to its first international home, Munich. In fact, this city was the first stop abroad in what would rapidly become a world tour with over 30 annual events.