Chicago Auto Show drives in to town this weekend
2/10/2017, 2 p.m.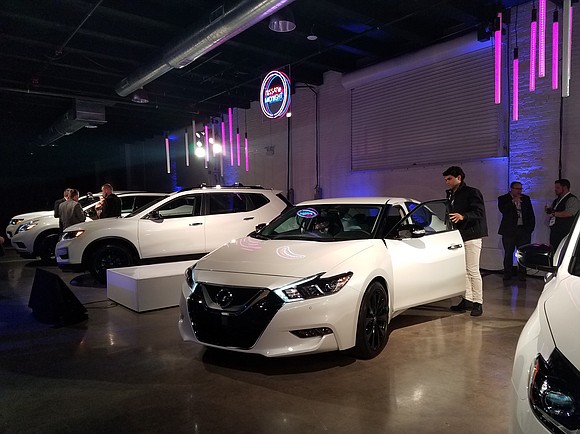 Automakers from around the globe are gearing up for the grand opening of the 2017 Chicago Auto Show, which opens to the public 10 am. Saturday, Feb. 11, at McCormick Place. Illinois Governor Bruce Rauner, Chicago Mayor Rahm Emanuel, Illinois Secretary of State Jesse White and Cook County Board President Toni Preckwinkle are expected to be on hand Saturday, Feb. 11 for the ribbon cutting ceremony, which will officially open the 2017 Chicago Auto Show. With more than one million sq. ft. of exhibit space, the show is the largest in North America and has been held more times than any other auto exposition on the continent.
Taking center stage at the 109th edition of the Chicago Auto Show are more than 20vehicles that made their world debut during this week Media Preview,including Dodge Durango SRT; Ford Expedition; Hyundai Elantra GT; MitsubishiOutlander Sport; Nissan TITAN King Cab and Midnight Editions; TRD Sport editions of the Toyota Tundra and Sequoia; Subaru Legacy; and Volkswagen Tiguan LWB.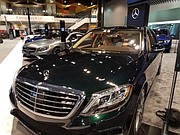 The show is open to the public daily at 10 a.m. beginning Saturday, Feb. 11 and runs through Presidents Day, Monday, Feb. 20, 2017. As always, the show features nearly 1,000 cars, trucks and SUVs, appearances from celebrities and sports icons and interactive exhibits for the whole family.
There is nothing that compares to the magnitude of the Chicago Auto Show, said Mike McGrath, 2017 Chicago Auto Show chairman. This year promises visitors a first look at some of the newest and most exciting automobiles, from family-haulers to pickup trucks to supercars. We've also expanded a fan-favorite, test tracks, including five indoor and four outdoor test drives. There is truly something for everyone at the 2017 Chicago Auto Show.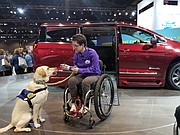 The Chicago Auto Shows annual two-day Media Preview, held Feb. 9-10, offered automotive journalists a sneak peek of the brand-new vehicles and technologies that debuted in Chicago. Global debuts and press conferences were, for the first time, streamed on Facebook Live, and are available on the Chicago Auto Show Facebook page.
Chicago show attendees will be among the first in the world to see the latest cars, trucks and SUVs including:
Nissan; Midnight Edition lineup Ram 1500 Copper Sport and Ram 2500 and 3500 Night Toyota Tundra TRD Sport and Sequoia TRD Sport Toyota RAV4 Adventure Hyundai Elantra GT Mitsubishi Outlander Sport Limited Edition Nissan TITAN and TITAN XD King Cab Dodge Durango SRT Ford Expedition Braun Ability Chrysler Pacifica Chevrolet Redline Special Editions Subaru Legacy Volkswagen Tiguan LWB The Chicago Auto Show wouldn't be complete without its impressive lineup of luxury and supercars. Visitors will once again have a front-row seat to the most luxurious vehicles, including:
Acura NSX
Aston Martin Vantage
Audi R8
Bentley Bentayga
BMW i8
Chevrolet Corvette
Dodge Viper
Lexus LC
Ford GT
Lamborghini Aventador
Lotus Exige
Mercedes-Benz AMG GT
Porsche 911
Rolls-Royce Dawn
New this year, show organizers are enhancing and streamlining the attendee experience with a new program called epass. Attendees who visit the show can activate their ticket (both mobile and box office tickets) to scan at kiosks located throughout the show floor to request vehicle information on-demand, sign up for test drives and even enter contests.