Last Day for Homer Township residents to get Vote by Mail ballot
2/15/2017, 3:36 p.m.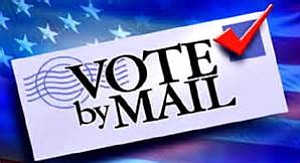 Will County Clerk Nancy Schultz Voots wants to make sure residents of Homer Township are aware February 23rd at 4:30 PM is the last day registered voters can request a Vote by Mail ballot for the February 28th 2017 Consolidated Republican Primary. Due to the fact the February 28th election is a Primary, only the Republican ballot is available.
Requesting a Vote by Mail ballot is as easy as visiting www.thewillcountyclerk.com and clicking on the Vote by Mail icon located in the Quick Links section at the top of the homepage. The Vote by Mail page provides all the ways to request a ballot. Once requested, it is the voter's responsibility to follow up if a ballot is not received. The Will County Clerk's website provides a Vote by Mail ballot status lookup on the Vote by Mail page.
Registered Homer Township residents may also request a vote by mail ballot for the April 4, 2017 Consolidated Election as well. However, ballots for this election will not be mailed until after the election results for the February Consolidated Republican Primary have been certified.