Wayne's Words: Brighter days ahead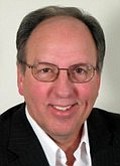 It seems somewhat ironic that Mayor Bob O'Dekirk's State of the City address took place at Harrah's casino this year. It was a positive address touting several past and soon to come commercial successes that will enhance Joliet's tax base. It was just 10 years ago, in 2007 that the City's share of casino gaming revenue peaked at just over $36 million for the year. Gaming revenue totaled $18.4 million in 2016. According to the latest gaming revenue reports, Joliet's share of gaming revenue continues to decline. Joliet's casino revenue share this month is down by almost 10 percent compared to January last year.
The addition of video gaming revenue to the city coffers over five years ago, has not stemmed the tide of the decline. It was September of 2012 when the city received its first share from the only video machines licensed in Joliet. Izzy's bar had five machines that paid the city's share of $430. Last month Izzy's shared $898 with the city. They were one of 74 locations with a total of 295 gaming machines. Last year video gaming revenue totaled $665,802. No significant increase from video gaming is anticipated that will offset the expected decline of casino revenue this year. Economic growth can and should replace gaming revenue as a source for everyday expenses and be used for capital projects as was the original intention of the state legislature.
Joliet's resurgence as a location for commercial and industrial developments is a welcome change to the lethargic times of past years. Joliet became dependent on casino revenues to pay its bills. The economic slowdown starting in 2007 also played a big part. The one thing Joliet didn't suffer was a loss of its biggest asset, its location. Two of the busiest interstate highways in the country, waterways, railroads and land provide a base for Joliet's success. Joliet is not hemmed in on all sides by other communities. The opportunity for expansion of its borders on the south and west sides remains a possibility for Joliet. The current Mayor and City Council seem willing to aggressively explore economic expansion.
The City Council last week released over 400 pages of executive session minutes dating back to September 7, 1999. At that time, gaming revenues were increasing annually. By the end of 2009 the City had spent over $473 million of the revenue since 1992 and that didn't include building Silver Cross Field (soon to get a new name) and Splash Station. One of the things the City didn't do, and could have, was build a convention center or an indoor sports arena. According to the recently released executive minutes the City Council decided not to pursue those projects. They were being proposed in Joliet's downtown City Center.
During the period from 1992 to 2009 the city did fund the Rialto Theatre to the tune of $9.3 million. Another $33.4 million went to various schools and social service agencies. Most of the gaming revenue was spent on expenditures that municipalities without casino revenue would have had to fund with traditional revenue sources such as taxes and fees—or, maybe, they wouldn't have been so generous. There are only eight other communities that have casinos within their borders. They all use the revenue for capital projects rather than everyday expenses.