Romeoville mayor delivers state of the village address
2/17/2017, 6 a.m.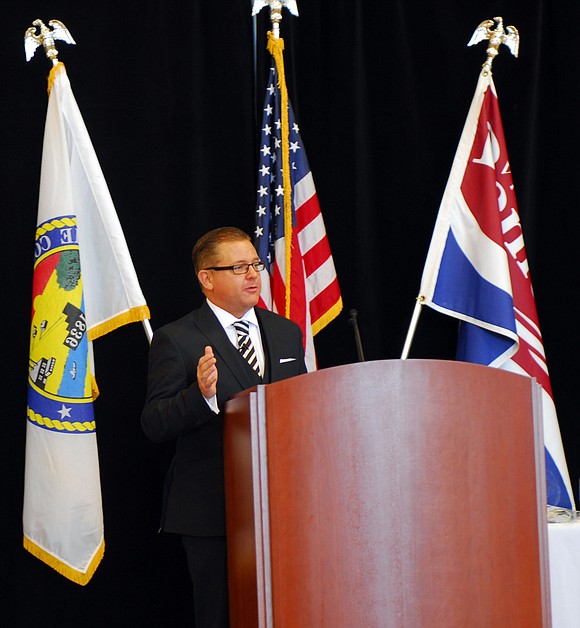 Romeoville Mayor John Noak presented the Annual Romeoville State of the Village Address last week.
In it he highlighted numerous projects from 2016 which resulted that added 2,300 jobs to the local economy—the highest single year total.
Mayor Noak said he expected 2017 to be equally successful with more recreation opportunities, transportation enhancement projects, major corridor improvements and the creation of additional jobs.

The village will begin the construction of Discovery Park and additional sports fields in conjunction with Joliet Junior College creating a total of 45 new acres of open space.
Transportation projects will corridor improvements along Route 53, construction of a new Metra station set to begin in April and an update on the I55 Weber Road Interchange project.
The added revenue generated from the ongoing commercial development has helped to keep village residents' property taxes low and allowed for the construction of several projects with cash on hand.
As a result the village has received a bond rating upgrade from Fitch Ratings in 2016.
During the Annual Romeoville State of the Village Address, Mayor John Noak presented various community awards.
• The Citizen of the Year Award was presented to Art Arellano for his community involvement
• Romeoville High School was given a Special Recognition Award for their academic achievements as well as their community involvement
• And Business of the Year was presented to Metal Monkey Brewing
Residents can see the complete video of the presentation on the village' s website and public TV channels, Comcast channel 6 and U-Verse channel 99.