Resident ask to make Joliet a sanctuary City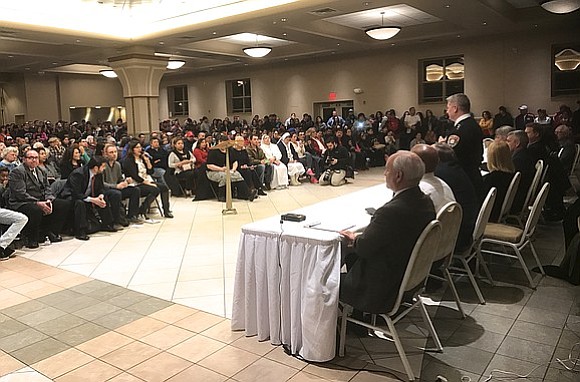 A few hundred people piled into the Mt. Carmel Church in Joliet for a special meeting of the Joliet City Council to address concerns in the community about immigration issues. The city organized the meeting in light of the recent immigration debate and concerns about deportation. There were also questions about designating Joliet as a sanctuary city for undocumented immigrants, which is a city that would officially limit its cooperation with federal immigration authorities just like the City of Chicago has done.
"I believe it's a mistake for the city of Joliet to openly declare that we are going to be defying the federal government and that we're not going to follow the law," Joliet Mayor Bob O'Dekirk said.
Still, some like Elizabeth Cervantes, the Director of Organizing of the Southwest Suburban Immigration Project of Bolingbrook and Romeoville, wanted the city council to reconsider taking on the label of a sanctuary city. She said Joliet's policy is similar to other cities who have taken on the label.