Troy students attend Argonne Science Bowl
2/22/2017, 3:36 p.m.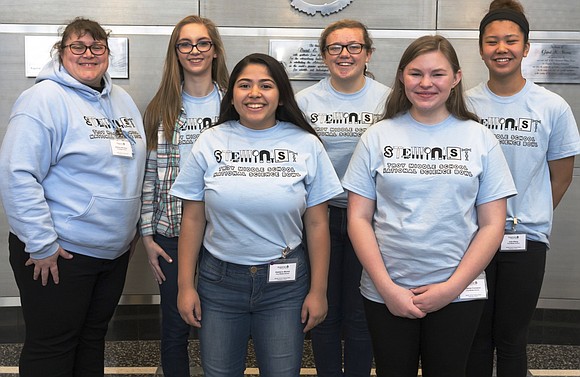 Students in Troy Middle School's Science Bowl recently participated in the Argonne National Laboratory Regional Middle School Science Bowl, which is a competition sponsored by the Department of Energy designed to challenge young students who are passionate about science and engineering. Many of the questions the students tackled were taken from high school and college text books and included the subjects of biology, chemistry, earth science, physics and math.
"Led by Team Captain Julianna Crompton, our Troy students faced off in a fast-paced question-and-answer format," said Troy Middle School teacher and Science Bowl sponsor Dr. Barbara Will-Henn. "These girls competed magnificently at the National Science Bowl, as Troy continued its history of academic excellence. They won their first three matches to put them into a three-way tie for their division. Only one point kept them from advancing to the finals."
Students who participated were Julie Wang, Tabitha Barowsky, Katelynn Munoz, Kelly Rappaport and Julianna Crompton.