County approves intergovernmental agreements for animal control, electronics recycling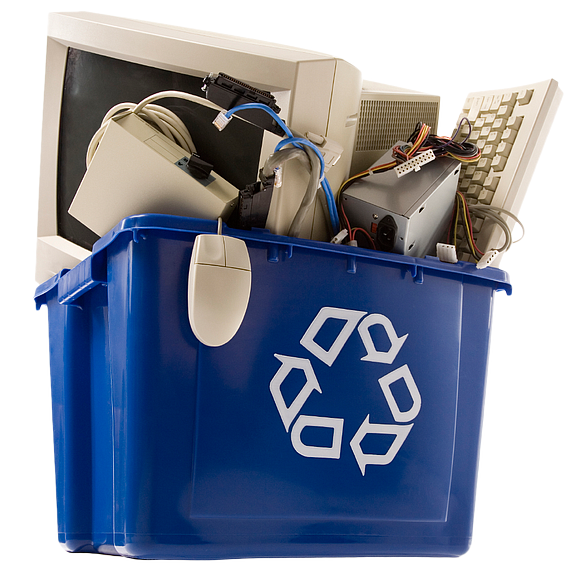 The Will County Board has approved intergovernmental agreements that will ensure electronics recycling and animal control coverage continue in 2017.
The board also approved an agreement with A-Team Recyclers LLC of Joliet for $91,600 per year to continue its recurring recycling events around the county this year.

The county began approving agreements late in 2016 with a handful of municipalities and will continue with 5 this year which will include recurring drop off sites in Joliet, New Lenox Township, Peotone, Romeoville and Naperville. The new contract will also provide coverage for the permanent, two-day-per-week drop off site currently being maintained in Lockport.
A memo from the Land Use Department indicates that the county intends to have a total of seven recycling sites open in 2017 in addition to potential drop offs at retail locations such as Goodwill. Each additional site would add $13,800 to the annual cost for recycling according to the memo.

The recurring events have taken the place of the 13 dedicated recycling drop off locations that were discontinued after the County's contract with Vintage Tech in Plainfield expired following a decrease in demand for the material being recovered.
Before being discontinued, county residents dropped off around 4.5 million pounds of e-waste in 2015 at its 13 recycling sites.
A schedule of the recurring electronic recycling drop off events around Will County can be found at willcountygreen.com.
The county has also approved agreements with 11 municipalities to assist with animal control.
The county board approved agreements with Shorewood, Braidwood, Wilmington, Channahon, Elwood, Symerton, Godley, Homer Glenn, Manhattan, New Lenox and Plainfield.
Under the terms of the 3-year agreements, municipalities will pay county animal control when called out to collect an animal. The county will charge $100 for each incident an animal control officer responds to during regular business hours Monday through Friday. After hours calls will be charged at $150 which will also be the rate for weekends and holidays. Emergency calls between 12:30 a.m. and 8:30 a.m. will be charged at a rate of $250. The municipality will be charged regardless of whether an animal is captured according to the agreement.