Wayne's Words: How to choose a candidate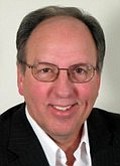 The local election season is less than six weeks away. Even if you haven't received any candidate mailings in the last couple of weeks, it's getting hard to miss the 'vote for me' signs that are popping up in yards all over Will County. If it seems as if elections are happening all the time, you're right! There is at least one, and usually two, elections every year.
Odd numbered years, like 2017, are for the consolidated elections, more commonly known as municipal and/or township elections. Even numbered year elections are for Federal, State, Judicial and county officials. If you are like most people, you can take comfort in the fact that, after this year's April 4 election, the long interlude between elections will occur. The next one will take place almost a year later on March 20, 2018.
What makes it seem like there's always an election is the almost continuous candidate campaigning for the various offices. Campaigning usually starts anywhere from six months to a year before the election date. That's particularly true for Federal and State offices.
There are 419,372 registered voters on the books in Will County. Voter turnout in the Consolidated Election four years ago, was 18.1 per cent. If that percentage holds true for the upcoming April 4 election, a little over 76,000 people will vote in the 303 precincts in Will County. Some of the municipalities in Will County are in more than one county. For instance, Bolingbrook has part of its population in DuPage County and Joliet is partially in Kendall County.
About 10,000 voters turned out to vote for Joliet's three at-large council members in 2013. There were only four names on the ballot for the three seats and three were incumbents. This year there may be as many as 16 for the three seats. Three of them are incumbents.
So how do you pick a candidate in such a crowded field? You have to do some homework. They won't all knock on your door and sit down to discuss ideas with you. Chances are there will be few opportunities to go one-on-one with any of them, so it's up to you to find out why they want to be your Council person and what they intend to do.
Incumbents usually have a built-in advantage because they know, hopefully, the inside scoop about the issues and what's going on. All of the candidates will put out campaign pieces with varying degrees of information about themselves. Much of what is on the campaign piece is less than informative. All candidates express traits and desires to be transparent, honest, do their best for the constituents, and the most tired trait of all "I will fight for you." Please.
Look for the candidate that identifies issues and challenges of the office. They should have a plan to solve problems not just complain about them. A good candidate wants to improve on progress already made.
Name recognition can be a booster but without a plan for the office being sought it doesn't mean much. The candidate who gets elected should be able to take office and be productive on day one.
One last thing…Joliet has a new downtown walking tour brochure available on the city's website, www.cityofjoliet.info. The piece is in full color and highlights Joliet City Center points of interest. It includes a little history and a bit of trivia.
The brochure even includes an often-overlooked law about how to pronounce Joliet. The law dates back to the 1890's and is apparently still on the books. The official pronunciation is "JOE-lee-et" not "JOLLY-et." No mention of the penalty for improper usage was mentioned.
Stay tuned…