Will County receives grants for freight mobility study, opioid abuse prevention
2/23/2017, 6 a.m.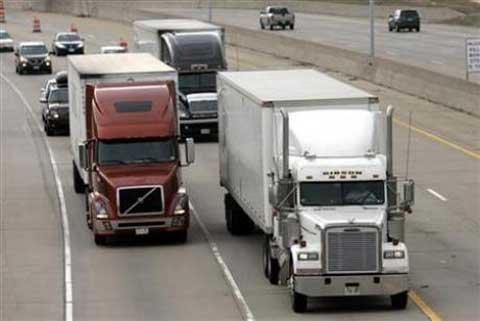 Will County will receive $750,000 in grant funds from the Illinois Department of Transportation (IDOT) for a study that will help map out the future of freight movement.
The grant will cover about 80% of the projected $1.3 million cost of the Will County Community Friendly Freight Mobility Plan study which could help position the county to be more competitive for state and federal grant funding for some planned road improvement and infrastructure projects in the future.
Those projects could include a planned widening of I-80 and I-55, redevelopment of the IL-53/I-80 Interchange, Laraway Road Corridor, County Highway 88 (Weber Road), according to a county memo.
The county also received a 5-year grant from the Illinois Department of Human Services (DHS).
The $122,500 per year grant will help fund the county's continuing campaign against prescription and opioid drug abuse and overdose deaths.
Dr. Kathleen Burke of addiction prevention concern Strategic Prevention will helm the project.
According to a memo from Will County Executive Chief of Staff Nick Palmer, "heroin overdoses and opioid addictions" are "continuing to be a major problem" in Will County.
Palmer's memo notes that the funding was awarded to the county due to its "aggressive approach to fighting this public health problem."
77 overdose deaths were attributed to heroin or a drug combination including heroin in 2016. That's up from the 55 deaths attributed to the drug in 2015 and 36 in 2014 according to statistics from the Will County Coroner's office.
Will County Board member and registered nurse Laurie Summers applauded the grant and the county for its continued work to prevent drug overdose deaths.
"This has been a long time coming," said Summers.