South Beach Wine and Food Festival 2017 Grandest Food Festival in the World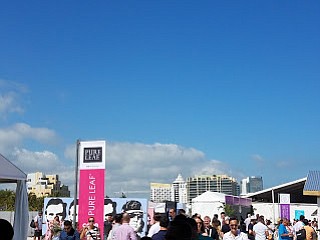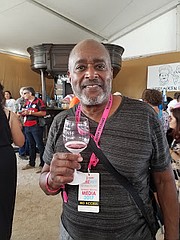 SOUTH BEACH--The 2017 edition of the South Beach Wine and Food Festival was the grandest ever. Featuring the stars of The Food Network and The Cooking Channel in live demonstrations and the largest spread of gourmet food, great wines and superior spirits anywhere, the festival is now the largest of its kind in the world.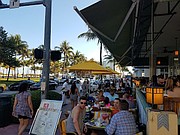 In addition to the Signature Events on Miami Beach such as the Barilla Italian Bites on the Beach, Heineken Light Burger Bash and the Bacardi Beach Party, there were lavish events in Miami's plush resorts, hotels and restaurants Fontainebleau Miami Beach presented Wine Spectator's Best of the Best, featuring the likes Nina Compton of Compere Lapin, New Orleans, Miami's Sunny Oh of Juvia and New York's Miro Uskokovic of New York's eponymous Gramercy Tavern. Intimate Dinners included The Heart of Harlem coming South with TV's Marcus Samuelsson, owner of Harlem's famous Red Rooster restaurant and judge on the Food Network's popular series Chopped heading an All-Star lineup of Harlem chefs, Martha Stewart headlining the NYT Cooking Dinner Series, and Lunch hosted by world renowned chef and restaurateur Nobu Matsuhisa.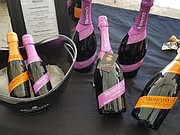 Wine Speactator Wine Seminars Presented by Bank of America featured Champagne Luis Roederer and a Beaulieu Vineyard Retrospective Tasting of Georges de Latour, among others, at The Palms Hotel and Spa. Food Network star Robert Irvine hosted Salty, Sweet and savory Treats, A Late Nite Party.