Slammers to host two youth baseball tournaments summer 2017
1/4/2017, noon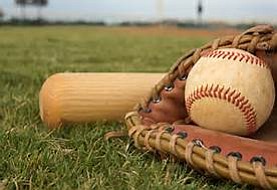 The Joliet Slammers presented by ATI Physical Therapy will host two youth baseball tournaments this summer for ages 15U and 16U. Each Slammers tournament will host eight teams and guarantees four games per team.
The Slammers 15U tournament will run Friday, June 16- Sunday, June 18 and the Slammers 16U tournament will run Friday, June 30-Sunday, July 2. Both tournaments will be held at the Slammers stadium at 1 Mayor Art Schultz Drive in Joliet.
The cost of admission is $800 per team. The Slammers are running a promotion through January for early registration. Any team that registers and places a 50% deposit down before January 31st will receive $100 off the total entrance fee.
Admission includes a tournament t-shirt for each player and a complimentary ticket to a Slammers game. Participants in the 15U tournament receive a game ticket to their choice of the Slammers June 13 or June 14 game, and 16U participants receive a ticket for the June 29th game.
Interested teams can contact Lauren Rhodes with the Joliet Slammers at (815) 651-2041 or at lrhodes@jolietslammers.com.