Happy 2017!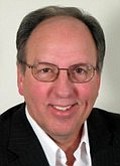 The beginning of every year often brings about the desire to predict the coming year's big events. Predictions for the future can be interesting as well as unusual. The 14th century seer Nostradamus still gets attention for some of his predictions. For instance he predicted that 2015 humans would live to be 200 years old, be able to communicate with animals, and taxes would be abolished. He made that prediction 450 years ago,
One could only imagine what 200-year-old politicians might do. That possibility would make the abolishment of taxes impossible and as for communicating with animals, we have difficulty communicating with each other.
One of his predictions for 2016 was that Donald Trump would win the presidency. Of course, another interpretation was that Hillary Clinton would win the election. It just depends on who interprets what the predictions mean. What's in store for 2017?
According to one source the five most important predictions are: Obama will be the last President of the U.S., the Middle East will have massive explosions, solar energy will become the predominant energy source going forward, the North and South poles will melt, and Russia will make peace with America.
Thus, a new year begins.
He didn't mention Joliet, but if he had, the following predictions would be welcomed. The Rialto Theatre will have a total audience of 175,000 by year's end. The Rialto Foundation will raise $6 million and solve all of the Theatre's future financial struggles.
The downtown will use Tax Increment Financing revenue from the Collins Street area to fund new restaurants and a micro-brewery on Chicago Street. The new Joliet Junior College building opens and all the students attending the facility will seek new housing downtown.
The Joliet Slammers set a new attendance record of 200,000 attendees. The improved attendance sparks the development of several restaurants along Jefferson and Van Buren Streets.
Bi-Centennial Park is used weekly for outdoor entertainment festivals with live, brand-name talent. Chicago street has been altered for through street traffic and is no longer used for street festivals.
The new train station opens and Joliet becomes a destination for tourists from Chicago.
Evergreen Terrace housing complex becomes a model for public housing around the country and generates enough money to increase affordable housing availability in neighborhoods around Joliet.
Finally, the City of Joliet is able to increase the payroll for all city employees and guarantees benefits for 10 years at little cost to employees, without raising taxes or cutting services (whoops, they already did that).
The year's successes will then make it impossible to continue the Wayne's Words column without the above-mentioned things to write about. Very boring. Since the above scenario is unlikely, I'll be back next week. Really. Happy New Year!
Stay tuned…