Garbage pickup unaffected by MLK holiday
1/10/2017, midnight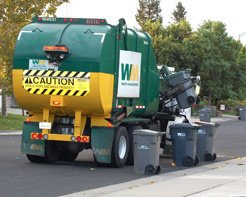 Garbage and recycle pick up for the week of January 16 will not be affected by the Marking Luther King Day holiday.
In observance of the Martin Luther King holiday, City Hall will be closed Monday, January 16, 2017, and the parking decks will be free of charge and there will be no enforcement of the parking meters.
Christmas Tree Disposal
Also, residents a real Christmas tree for disposal can be set it out in one piece if its 5-feet in length or less.
Any trees over 5-feet should be cut in half and then can placed out by the curb for normal pick up.
Christmas trees will be collected until January 31.