Local pastor's book details his personal struggles with race and faith
Alex Ortiz | 1/12/2017, midnight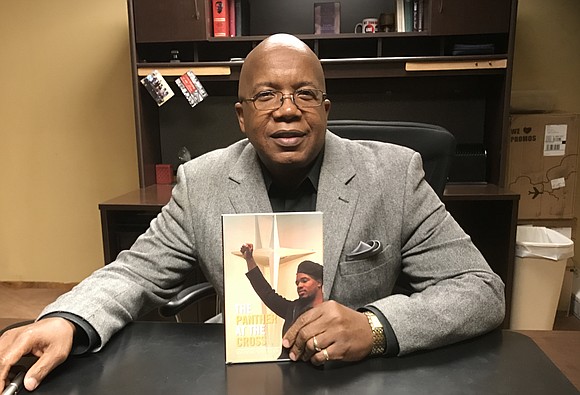 Calvin Quarles is a senior pastor at the Church of Bolingbrook, a husband, father to five children, a former manager at CITGO, former Black Panther, and now a published author. His new book, entitled "The Panther at the Cross," is a historical fiction collection of short stories set during the 1960s, 70s and 80s and reflect the experiences he had growing up as an African-American young man.
Originally, the writing of the book was intended for his grandchildren so that they can learn about the history of struggle young African-Americans endured through his lifetime. Quarles wanted to continue the tradition of oral histories being passed down from generation to generation so that the youth can learn the lessons of the past.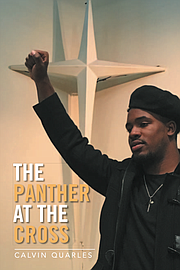 "The importance of telling the story is what began to motivate me to think about writing," he said. "How can I write this story so that it can transcend and transition from one generation to the next?"
But a conversation early last year with some fellow pastors inspired him to take his story and message to others. A white pastor remarked how he was struggling to bring together a multicultural ministry and complained it was as if he were inviting a member of the Black Panthers to the church.
"And I was sitting next to him at the time and I said 'Well you have.'" Quarles told his friend. "He says 'What do you mean by that?' Well you invited me. He said 'And so?' And I said 'Well, I was a Black Panther.' We kind of laughed about it."
Quarles told his friends he was writing the story of his experiences and they were moved by the idea.
"He said 'Seriously, that's a powerful story. You should publish that.'"
Quarles grew up in Joliet and went to Joliet public schools. After the Gangster Disciples recruited him at the age of 12, his journey took a very different turn on one of the most tragic days in American history.
"The day Dr. King died, my life changed," Quarles said. "It was a slap in the face for the African-American community specifically, but I think for America at large and for the world."
On, April 4, 1968, Dr. Martin Luther King Jr. was assassinated in Memphis, Tennessee, by James Earl Ray. Americans all over, especially those who believed in King's message of civil rights, peaceful protest and equality, were shocked. That included Quarles who was a high school freshman at the time. His interests in sports and other typical teenage things changed into a desire to do more. It was only a couple of years later when he was recruited by the Black Panthers based in Joliet.
Quarles wants to emphasize the misconceptions perpetuated by the media and other about the Black Panthers. Specifically in Joliet, the group did things that were "of extreme necessity" for African-Americans according to Quarles. They engaged young people with a mentoring program, provided a free breakfast program for kids at a community center, and they attempted to reduce violence in the city by taking a stand against crime and gang activity. That type of leadership in his community is something he wants to share with others as being vital to bringing about real change.