Volunteers needed for MLK Day projects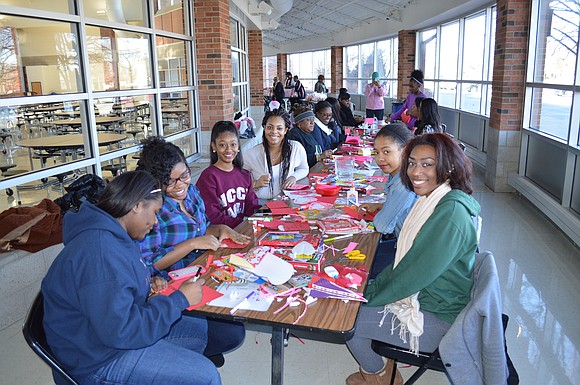 The Martin Luther King holiday will mean a three-day weekend for many around Will County.
Several non-profit organizations around Joliet however are asking residents to consider spending some of that free time on Monday by pitching in on the many volunteer projects being organized around Joliet.
"A Day on, Not a Day Off," organizer R. Dale Evans said he hopes to get as many people out to help with the twenty or so projects that will be completed on January 16.
Having outgrown their former gathering spot at Joliet West High School, this year the army of volunteers will convene in the morning at the new Joliet Central student center.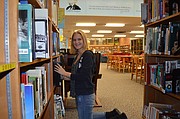 "They'll be assigned their projects at that time," said Evans who noted that the event has grown from a handful of volunteers in its first year to just under 700 in 2016.
The first event was held in 2006, when 11 volunteers contributed 45 hours of community service on two projects. By 2016, those numbers had grown to over 680 volunteers taking on 28 projects and logging 2,700 hours of service. During the 11 years the volunteer day has been organized over 3,000 volunteers have taken part contributing over 14,000 hours to over 201 projects around the city.
Evans said that his goal is to eventually see 1,000 volunteers take on 50 projects with over 4,000 hours of service in a single day.
Currently there are 22 projects planned he said but that number could increase to 28 when he gets a better picture of how many volunteers have signed up before the 16th. Evans said that the event's "signature project" is the cleanup that takes place in Elwood each year—sometimes in frigid, sub-zero temperatures.
"We can never have too many volunteers when we go out to the Abraham Lincoln national cemetery where we remove the wreaths off the graves," he said.

Because of the nature of the weather in Illinois during January, Evans said that most of the projects take place in doors including several this year that will include clean up at area non-profit day cares.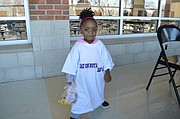 Evans said that he hopes that the half day of volunteerism will serve as an "introduction to service" and help kick start some of the participants to get involved and help out with a non-profit year round. He said a police officer who volunteered a couple of years ago is now a member of the board of directors for a non-profit he first volunteered with.
The day is designed for people of all ages to come out and help he said and over the years children as young as 4 and adults as old as 88 have helped out. He said it's especially heartening to see the number of young people who come out every year.
He said that helps "them understand that service is the debt we pay for the life that we have," he said.
This year's event kicks off on Monday, January 16 at Joliet Central High School, 201 E Jefferson St. at 7:30 a.m.

Volunteer registration runs from 7:30-8:30 a.m. with a program launch and continental breakfast starting at 8:30. Projects will be completed from 9 a.m. to noon with a project recap and lunch back at Joliet Central.
Volunteers are asked to register beforehand by emailing Erica Williams, Catholic Charities of Joliet, at ewilliams@cc-doj.org or by calling 815-724-1142.
Volunteers can sign up the day of the event but are asked to volunteer ahead of time to help with project scheduling.