New Lenox police arrest two for 94-pound pot delivery
1/12/2017, 10:44 a.m.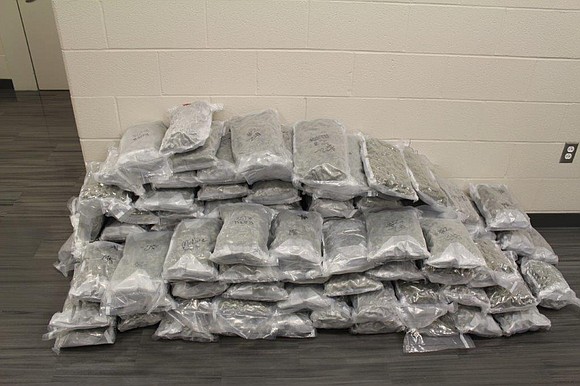 This week, New Lenox Police with the assistance of the Department of Homeland Security concluded an investigation of cannabis trafficking.
The investigation led to the arrest of two California men after they delivered ninety-four pounds of cannabis to an undercover police officer. The arrest took place in a Mokena hotel parking lot.
Arrested were 39-year-old Jacob S. Burkham of Santa Barbara, California, and 26-year-old Joseph J. Sanders of Crows Landing, California.
Both were charged with Possession of Cannabis (Class 1 Felony), Delivery of Cannabis (Class X Felony) and Cannabis Trafficking (Class X Felony).
At the conclusion of the investigation, Burkham and Sanders were transported to the Will County Adult Detention Facility where they will be held pending a bond hearing that is scheduled for later this week.