Healthcare dilemma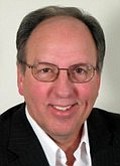 The promise of repeal and replace the nation's healthcare plan known as the Affordable Care Act (also known as Obamacare) is the hot-button issue of the day. According to recent census data for the State of Illinois, approximately 54% of the U.S. population are covered for healthcare by their employer. Another 19% are covered by Medicaid, the program for low-income individuals. Medicare covers about 14% of persons' age 65 and older. About six percent are uninsured. The ACA affects all of these categories.
That's only a portion of the dilemma as it regards "repeal and replace." The law seeps into almost every facet of healthcare, as well as daily life. For instance, most national restaurants and fast food chains must have menus showing calorie counts. Eating establishments didn't do that on their own, the law made them do it.
Hospitals face penalties if certain quality care benchmarks are not met. According to Kaiser Health News, about half the nation's hospitals are penalized by Medicare because of the Hospital Readmissions Reduction Program. Under the program hospitals are measured for the number of patients who are readmitted to any hospital within 30 days of their initial hospitalization release.
The criteria may not reflect any failing by the hospital alone but it does affect the hospital's bottom line. The HRRP was designed to make hospitals follow-up more closely to what patients experience after discharge from the hospital.
How has it worked? It depends on the facility. In Illinois, the average penalty for all hospitals penalized was a reduction of .072 per cent of the Medicare reimbursement for all patient stays for the fiscal year between October 1, 2015 and September 30, 2016. All three hospitals in Will County received penalties. The penalty for fiscal year 2017 at Presence St. Joseph Medical Center in Joliet will be 2.84 per cent of Medicare reimbursements. Silver Cross Hospital in New Lenox was assessed a penalty of 1.89 per cent and Bolingbrook Adventist Hospital will be penalized .97 per cent. That's a substantial reduction of revenue.
Hospitals are also given an overall rating by Centers for Medicare and Medicaid Services (CMS). Hospitals are rated from one to five stars based on hospital-reported data of 64 quality measures in seven different categories. Adventist Bolingbrook and Presence St. Joseph received two stars and Silver Cross received three stars. The info above is available on medicare.gov and cms.gov websites.
Many provisions for providing revenue for the ACA have never been implemented due to their unpopularity. One such provision is the Cadillac tax, set to begin in 2020, on high-cost employer-sponsored healthcare plans. It was originally to take permanent effect in 2018 but was delayed by two years as part of a tax reduction plan in 2015. Legislation in Congress has recently been introduced to eliminate the tax completely.
The overall complexity of the ACA will make it difficult, if not unattainable, to repeal the legislation any time soon. Replacing it with a "better plan at less cost" on a universal basis for all Americans will be a daunting task. Not mentioned to date by any of our government leaders is a recently released report that pegs the national healthcare cost in 2015 at $9,024 per person.
Cut back waste and fraud, you say? Maybe. Consider a story in Kaiser Health news from January 6, 2017 reporting results from an audit conducted on Medicare Advantage Plans in 2007. An initial audit found that Medicare potentially overpaid five health plans $128 million in that year. Did they recover the overpayments? Nope. Instead, CMS settled the dispute for $3.4 million. By the way, CMS spent more than $117 million on this and other audits and recouped less than $14 million for the effort.
The health care law has been compared to Jenga, a game players take turns removing one wooden block at a time from a tower of 54 pieces without making it topple. We'll have to wait and see who wins the "game".
Stay tuned…