Joliet mayor plans to address looming water shortage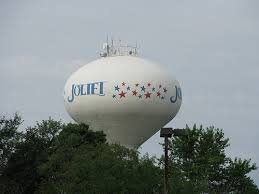 Now that he's named his four appointees to the Rialto Square Theater Board, Joliet Mayor Bob O'Dekirk is turning his attention to another potential problem for the city.
O'Dekirk said Tuesday that he planned to present the first steps the city will take to address a looming water shortage for the city in the next two decades.
"We are facing a water issue," said O'Dekirk during his mayor's comments section of the city council meeting.
"We are sitting on a water source that is projected to run dry in 20 years," he said.
O'Dekirk said that the city doesn't have the option of waiting to come up with a plan.
"We need to start thinking about this now and get ahead of the curve," he said.
O'Dekirk said that the first step would most likely be to form a new committee to look at the issue but would present more details at the next council meeting on February 7.
The mayor said that the city would begin to look at "what we're going to do for water 20 years from now and what it's going to cost to provide that water."
The neighboring Village of Shorewood took steps in 2015 to begin laying the ground work for a Lake Michigan water pipeline in anticipation of the same water source running dry.
Shorewood mayor Rick Chapman said at the time that the village had previously purchased a Lake Michigan water allocation, and had conducted studies looking at the long term feasibility of a lake water supply. Those studies showed that the village's current supply of water from underground aquifers was estimated to run dry by 2050. The village and Joliet draw their water from the Galesburg and St. Petersburg aquifers which also supply Yorkville, Channahon, and Minooka.

The village asked voters to approve home rule status referendum in April 2015 which allowed trustees to increase the local sales tax by .75%. That increase will help pay for the estimated $30 million bond it will cost to build a pipeline from Lake Michigan and provide more above ground water storage.