Muslim Association of Bolingbrook Mosque Open House Feb. 18
1/20/2017, 12:59 p.m.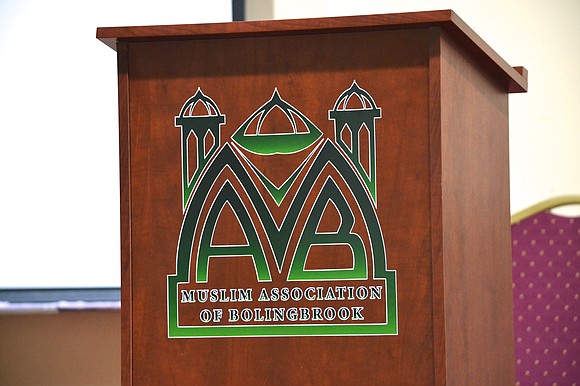 From the Muslim Association of Bolingbrook Facebook page:
A few weeks ago, we were blessed by Allah (SWT) to participate in the launch of the 'Liberty & Justice for ALL' billboard campaign, at a press conference held at the Muslim Association of Bolingbrook's Masjid Al-Jumu'ah. The campaign had prime-time news coverage on news outlets including FOX, ABC, WGN, and CLTV news channels.
We hope to continue this dialogue inviting ALL of our neighbors of ALL faiths to attend the MAB Mosque Open House, on Saturday, February 18th, 2017 at Masjid Al-Jumu'ah, located at 351 Veterans Pkwy, Bolingbrook, IL 60490. For details please contact Br. Aamer Abdul-Jaleel at 312-420-1876 or send an email at info@bolingbrookmasjid.com.
Printed invitation cards will be available in the lobby for you to invite your friends, neighbors, and colleagues to attend the event which will include a delicious ethnic lunch. This event is free of charge and catered to our friends and neighbors of other faiths. Community members can help sponsor this event by donating at the kiosks and mentioning 'Mosque Open House' in the memo to help cover the expense.
For more information click here.