Troy students learn computer coding
1/20/2017, midnight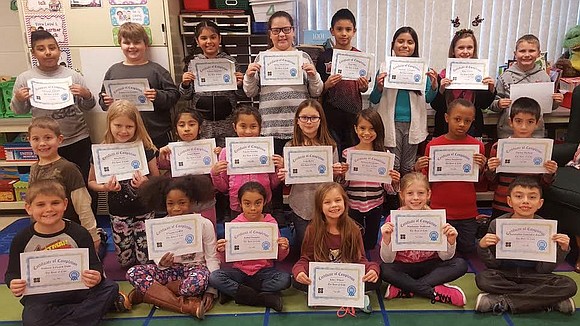 Many Troy School District 30-C classes participated in Hour of Code this year, which is an international campaign to encourage students to learn more about computer coding.
"It's so important to expose kids to what they can potentially do in their futures," said Jenna Woodland, Troy's Educational Technology Coordinator.
There are currently many career opportunities for those who are knowledgeable in computer coding, Woodland said, even for those who don't want a career in the IT field. Coding is also a great way to advance their problem-solving skills, she added.
Coding projects Troy students took on during Hour of Code this year included such basic levels of block coding as those found in an Angry Bird program to the more complex block and JavaScript coding found in a popular Star Wars program. Students could also participate by coding Sphero and Ollie robots.
This was the first year Troy schools participated in the event. Woodland said she has plans to expand it next year to include coding competitions among students.
Hour of Code is organized by the not-for-profit Code.org, with goals to improve student access to computer science. Its vision is that every student in every school have the opportunity to learn computer science, just like biology, algebra and chemistry. The Hour of Code campaign provides free computer coding curricula for students and encourages schools to schedule at least one hour of coding into their students' schedules every year in December.
Photo: Third grade students in Sheila Freese's Troy Craughwell Elementary School class recently completed the international Hour of Code event, as did many other classes in Troy Consolidated School District 30-C.