Rally against Scott Pruitt appointment to head EPA will be held in Bolingbrook
Alex Ortiz | 1/21/2017, 4:10 p.m.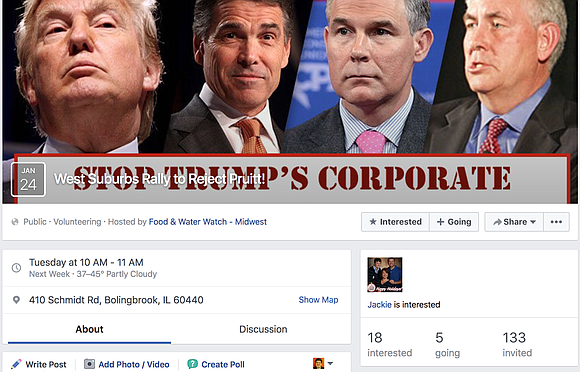 A rally to oppose President Donald Trump's pick to head the Environmental Protection Agency, Scott Pruitt, will be held in Bolingbrook on Tuesday, January 24.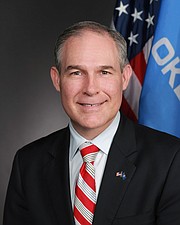 Here is what the event page on Facebook says:
"Scott Pruitt is dangerously unfit to lead the Environmental Protection Agency. He is a climate denier who has spent his career fighting and suing the EPA. This nomination must be stopped.
Join us at the West Suburbs Rally to Demand our Senators Reject Pruitt!
Tuesday, January, 24th. 10:00 AM
James A. Boan Woods• 410 Schmidt Rd, Bolingbrook, IL 60440
We will be rallying at James A. Boan Woods, taking photo petitions, and showing Senator Durbin that folks in the Western Suburbs want our environment protected under the next administration.
We'll then send off a contingent to the rally in Chicago to deliver all of our petitions to Durbin's office, encouraging him to reject Pruitt and pledge to protect the EPA. Information about the Chicago rally can be found here: https://www.facebook.com/events/1699723983650862/"
You can check out the Facebook page here.
Pruitt served as the 17th Attorney General of the state of Oklahoma since 2011 and has called to turn back federal environmental regulations. Trump selected him to head the EPA on December 7, 2016.