Times Weekly police blotter for Jan. 24, 2017
1/24/2017, 11:14 a.m.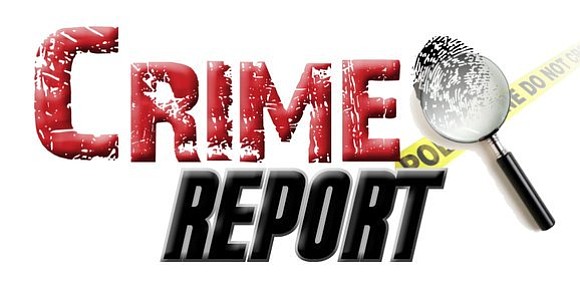 All persons are presumed innocent until proven guilty in a court of law.
Joliet
MARTIN, CHARLENE, 44, of 1420 FITZER DR., arrested and charged with 5 counts of aggravated battery.
PERKINS, JESSICA L., 33, of 6409 COYOTE RIDGE CT., arrested and charged with retail theft.
LAYFIELD, CHAD M., 24, of 1819 S. STATE in LOCKPORT, Will County warrant and retail theft and aggravated battery.
Bolingbrook Police Department
Jan 12-18, 2017
12th The front door to a residence on the 300 block of Ozark Dr. was kicked in between 01/11-01/12. Nothing appeared to have been taken. (17-226)
12th Oscar Trigueros-Hernandez, 24, 3112 W. Cermak Rd., Chicago, was charged with an in-state warrant, following a traffic stop at Boughton Rd. & Brighton Rd. at 8:10 pm. (17-237)
12th Krystal Gonzalez, 32, 213 Campbell Dr., was charged with an in-state warrant on the 300 block of W. Briarcliff Rd. at 6:15 pm. (17-231)
12th Shawn Roe, 38, 11225 Wexford St., Mokena, IL, was charged with an in-state warrant, traffic signal violation and too fast for conditions, following a traffic stop at Weber Rd. & Carlow Dr. at 9:55 am. (17-222)
14th Officers were called to the 500 block of S. Bolingbrook Dr. for the report of a theft. Gasoline was removed from the tank of a semi and parts from a refrigerator unit were removed between 12/24/16-01/14//17. (17-260)
14th An iPhone was taken from the 200 block of S. Lindsey Ln. between 5:00 pm – 5:30 pm while the victim was playing basketball. Loss valued at $700. (17-261)
15th A rear windshield was broken out to a vehicle parked on the 600 block of Red Barn Trail at 2:14 am. (17-266)
15th Officers were called to Lot E of Beaconridge Dr. for the report of a battery. Unknown subjects approached the Victims in the parking lot and displayed a knife threatening to kill them at 6:36 pm. (17-269)
15th Unknown subjects followed a victim while walking along the 100 block of Beaconridge Dr., pushing to the ground, punching, and kicking the victim several times at 9:15 pm. (17-271)
16th A 2015 Volvo tractor was taken from the 600 block of E. 107th St., between 01/01-01/16. (17-277)
16th Loose change was taken from an unlocked vehicle on the 300 block of Musial Cir. sometime overnight. (17-309)
16th Lovelee Walker, 35, 205 Diane Ln., was charged with two counts of aggravated battery to police on the 300 block of W. Briarcliff Rd. at 6:00 pm. (17-289)
16th William Petenes, 50, 408 Quarry Dr., was charged with DUI, following a traffic stop on the 200 block of N. Weber Rd. at 8:28 pm. (17-290)
16th Algirdas Dainys, 38, 4419 Buckley Rd., Lisle, was charged with criminal trespass to property on the 800 block of Remington Blvd. at 9:30 pm. (17-295)
16th Rickey Moland, 33, 610 Preston Dr., was charged with domestic battery and two in-state warrants, following a call to the residence at 9:08 pm. (17-293)
16th Jose Garcia, 24, 242 Warwick Ct. was charged with disorderly conduct, driving on a suspended license and no insurance, following a traffic stop on the 100 block Thornhurst Rd. at 11:29pm. (17-272)
18th Officers responded to Meijer, 225 N. Weber Rd., for the report of a retail theft. Two unknown subjects removed two electronic shavers from the shelf and exited the store at 7:12 pm without rendering payment. Loss valued at $800. (17-333)
18th Officers responded to Meijer, 755 E. Boughton Rd., for the report of a retail theft. Two unknown subjects removed 20 cases of Red Bull from the shelf and exited the store at 12:50 pm without rendering payment. Loss valued at $420. (17-326)
18th A 2008 Jetta was taken from a parking lot on the 200 block of Old Chicago Dr. between 01/04-01/10. (17-324)