Learn how to compost food/Yard Waste
7/5/2017, 6 a.m.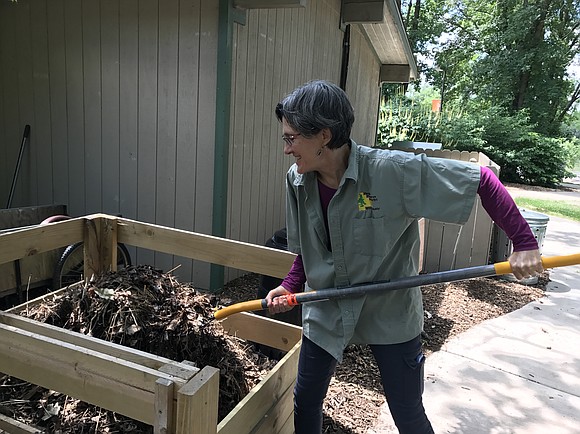 Bacon grease, meat, cereal, mashed potatoes, leftover fast food, kitchen scraps and weeds - Kate Caldwell has tried it all.
And for the past seven years, Caldwell has had good success composting kitchen and yard waste that she generates at home. Now she's taking all of that knowledge and putting it to use during a new program at Plum Creek Nature Center in Crete Township where she works as an interpretive naturalist.
Caldwell will host three "Meet a Composter" sessions from 1-3 p.m. Saturdays, July 15, Aug. 5 and Sept. 16, at the nature center. The program will complement a compost trail exhibit that has been established at the site. The trail features information about the many ways to compost food and yard waste.
Caldwell said the "Meet a Composter" program will be informal, similar to the nature center's "Meet a Beekeeper" offering. While the composting program will be unstructured, Caldwell will be prepared to answer questions and offer guidance. For instance, Caldwell said it's imperative for composters to cut up or grind food scraps before composting them.
"That way, you're exposing more surface area to the soil," she explained. "The soil bacteria will get to work on the food or plant waste right away, and it's a beautiful thing."
Caldwell has had many successes with her composting efforts at home and work, including being able to compost meat scraps and other odd leftovers in a high-end composting tumbler. But she's also made mistakes, including dumping too much
leftover fruit into a worm composting bin.
"It turned into this awful acid bath that stank and killed the worms," she confessed.
These days, Caldwell knows just how much sawdust or dry leaf matter to throw into a bin and how often to tumble a load of scraps or use a pitchfork to turn a composting pile, which accelerates the process that converts scraps to soil. She also has learned how to keep her composting materials from attracting animals – something that's imperative for would-be composters.
"It's an art," she said. "And it's a science. Take it step by step. It's OK to make