Roots of downtown building run deeper than Crabigale's moniker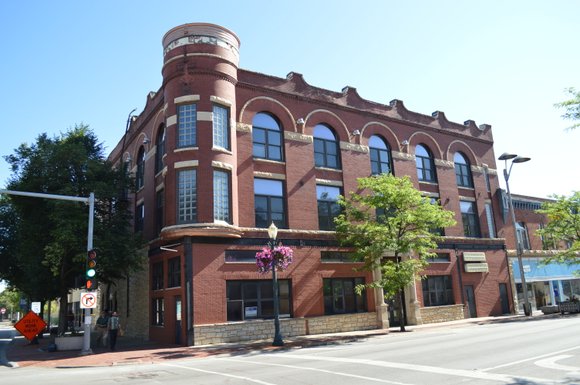 Reader Jim Ridings responded to a story that ran in last week's edition of the Times Weekly about Joliet's attempt to boost more downtown residential development.
That story from the June 29 edition referred to (Link) one of the buildings considered for a possible mix of residential and commercial development as the Crabigale's building which has become a short hand used by city officials (and this paper) for describing the structure at 1 E. Cass St.
"Please stop calling it the Crabigale building just because a business was located there for a short time," Ridings replied on the Times Weekly Facebook page (@TheTimesWeekly—head over there now and 'Like' us.) when it was posted last week.
For most of its more than 100-year history, Ridings said that the building was known as the Loughran Building and "was built by my great-grandfather, Michael Loughran."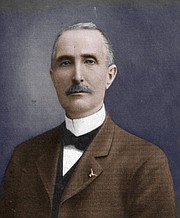 The building housed Crabigale's Comedy Club and Restaurant in the early 2000's before it faltered and fell in to foreclosure. The structure was previously owned by the City of Joliet, came back under city ownership again around 2008. A plan by a developer was approved last year by the city to turn the building in to a mix of commercial restaurant space on the first floor with apartments and banquet spaces on the upper floors. That deal fell through early in 2017 when the developer couldn't show proof that it had secured the necessary funding.
Ridings said in a follow up that his great-grandfather was born in Tyrone, Ireland in 1844 before coming to the U.S. He established himself as "one of the most prominent men in Joliet" he wrote, having become successful in the fields of "banking, real estate, breweries, quarries, and more."
He built the Loughran and Eagle buildings in downtown Joliet, where Turk Furniture was located for many years, before his death in 1914 said Ridings.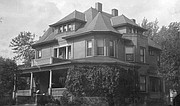 The Cass St. building wasn't the only mark Loughran left on the Joliet historical building landscape. He also built the mansion at 903 Western Avenue which is currently being renovated by Joliet resident and local historian Mary Beth Gannon. Ridings said that later, the Western Ave. home was occupied by Loughran's son-in-law, a former prizefighter with the unorthodox name, Packey McFarland.
"I am glad they are going to save and renovate this building," said Ridings of the Cass St. location.