Alpha Kappa Alpha Sorority give scholarships to help local students
7/6/2017, midnight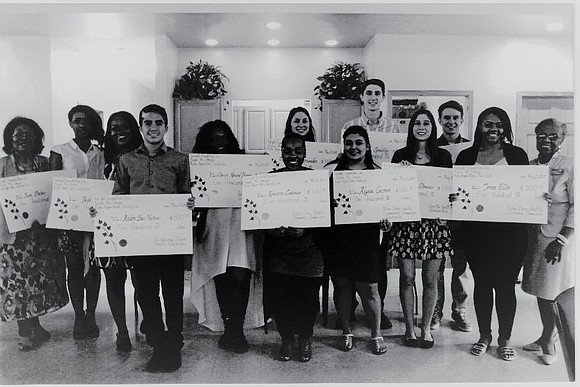 Thetimesweekly.com
Alpha Kappa Alpha Sorority presented Scholarships recently by the Tealight Foundation Inc., which is the non-for-profit fundraising arm of the Joliet's Kappa Mu Omega Chapter of Alpha Kappa Alpha Sorority, Inc.
This year's scholarship recipients were: Baez Martinez, Kassi Bates, Jada Brand, Ashley Dominici, Alyssa Guzman, Cherish Harvard-Frieson, Areli Hernandez, Josh Knize, Danyelle Myers, Noah Speechley, Tymerra Coleman and Jenna Ellis.
Alpha Kappa Alpha Sorority, Incorporated (AKA) is an international service organization, founded on the campus of Howard University in Washington, D.C. in 1908. It is the oldest Greek-lettered organization established by African-American college-educated women.