In Our Own Backyard: We Have a Budget!
Kay Bolden | 7/12/2017, 9:05 p.m.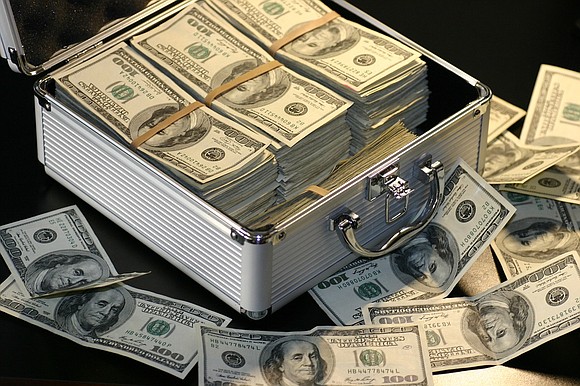 In Our Own Backyard is a Times Weekly column covering environmental justice, climate change and food justice, and how these issues impact our families every day. If you think food deserts, contaminated soil and toxic water pipes don't really affect you – we want you to think again. It's happening right here, right now, in our own backyard.
The question is … do we have a solution?
After 2+ years with no budget, Democrats were joined by Republicans to override Gov. Rauner's veto of the tax increase, so the state can begin to start paying $15 billion of unpaid bills. Personal income taxes will rise from 3.75% to 4.95%. Corporations will see an increase from 5% to 7%. For an individual reporting a net income $30,000 (after factoring in deductions and dependents) that translates to an additional $360 per year.
The last two years without a budget have proved to be a nightmare for many Illinoisans, when state-funded projects and programs slowed down or ground to a complete halt. In our town, the Spanish Center was hit hard by funding delays for its immigration support services. Many families in need have been affected by the state's budget crisis.
"At the Spanish Center, we have worked hard to make sure that every family who comes to us gets the help they need," Executive Director Veronica Gloria said. "It's been quite a challenge." The Spanish Center has relied heavily on volunteers and ramped-up fundraising to get through the crisis. Even with the budget now in place, the actual timing of disbursements is still not clear.
In other areas, day care centers and pre-school programs in low-income neighborhoods -- always operating on a thin profit margin -- were forced to reduce hours or shut down completely. Illinois colleges and universities have been trying -- not always successfully -- to bridge the resulting tuition gaps when MAP funds (State of Illinois assistance to students) dried up.
A federal judge ruled last week that Illinois was out of compliance in its Medicaid payments to the tune of $2 billion, leaving hospitals, nursing homes, rehab centers and urgent care centers waiting to be reimbursed.
With a budget and tax increase in place, funding for soil and water conservation, pollution remediation, energy initiatives and wildlife protection are safe, at least for now.
State Rep. Natalie Manley, D-Joliet, and State Rep. Larry Walsh Jr., D-Elwood, both voted for the tax increase and veto override. State Rep. Mark Batinick, R-Plainfield and Rep. Margo McDermed, R-Mokena, voted against it. Among the senators overriding Rauner's vetoes Tuesday were state senators Jennifer Bertino-Tarrant, D-Shorewood and Pat McGuire, D-Joliet. State Sen. Sue Rezin, R-Morris, did not vote.
Kay Bolden is an author, Times Weekly blogger, youth advocate, community activist and urban farmer on Joliet's southeast side. She'd love to hear your thoughts on sustainable living, economic justice, and how we can all live together on the only planet we've got. Follow her on Twitter @KayBolden or drop her a line at Kay@KayBolden.com.