Aldi store grand re-openings planned for Romeoville, Lockport
7/24/2017, 10:18 a.m.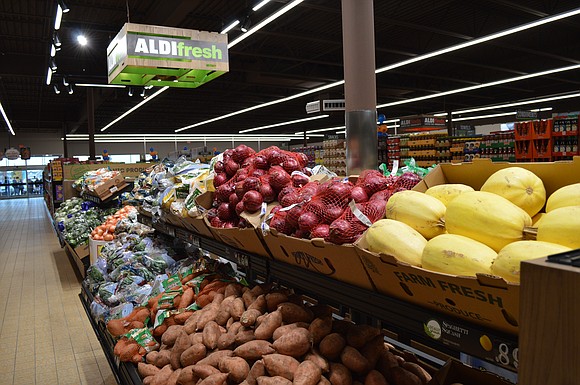 ALDI will unveil their latest remodeled stores in Romeoville and Lockport over the next two weeks.
The openings are part of the company's nationwide plan to revamp their stores with bigger floor plans and a more modern look. In total, the grocery retailer plans to remodel more than 130 stores in the Chicagoland market by 2020 as part of a larger, nationwide plan for 1,300 U.S. stores nationwide with a total investment of around $1.6 billion.
According to a press release, the new ALDI store models will "focus on fresh items, including more robust produce, dairy and bakery sections, and more room for customers' favorite products."
"Remodeled stores will also feature a modern design, open ceilings, natural lighting and environmentally-friendly building materials – such as recycled materials, energy-saving refrigeration and LED lighting," according to the release.
The Romeoville store, 398 S. Weber Rd., ribbon cutting and reopening will take place on Friday, July 28 starting at 8:25 a.m.
The Lockport store, 16060 S. Farrell Rd, will host its grand opening on Friday, August 4 also starting at 8:25 a.m.
Both events will feature free giveaways including golden ticket gift cards, eco-friendly bags, a chance to win produce for a year and product sampling.