Shorewood Crossroads Festival set for Aug. 4-6
Marianne Eisenbrandt, Cross Roads Fest Correspondent | 7/25/2017, 1:52 p.m.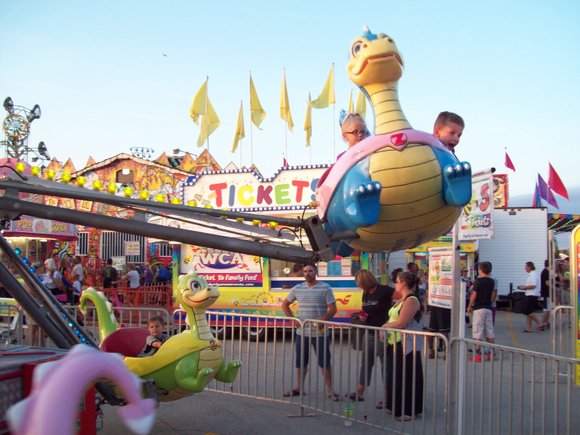 SHOREWOOD--The annual Shorewood Crossroads Festival is set for Aug. 4 through Aug. 6 at Cene's Four Seasons Park, 25520 W. Seil Road, in Shorewood.
The fest will include its usual Windy City Carnival, a variety of bands, family fun and a wide selection of events. Highlights include a bags competition, special needs event, craft and vendor show, baby, pie, hot dog and wing eating contests, and car show.
Musical entertainment over the three day festival includes Back Country Roads, ARRA, Strung Out, Hi Infidelity and Generation. There will also be a wide selection of food booths, a beer garden, free petting zoo, parade, and fireworks.
New this year is free entertainment in Eat Street. The Millennials, made up of professional musicians who just happen to come from local high schools, will perform from 5:30 to 8:30 p.m. Saturday. Also new is a Video Gaming Theater for kids, 4 to 10 p.m., Friday and Saturday at a cost of $10 for an unlimited play wristband each day.
For information, visit www.CrossroadsFest.com or call 815-725-2900.
Photo: The 20017 edition of the Shorewood Cross Roads Fest will run from August 4-6 in Cene's Four Seasons Park.