Amazon facility set to open in Crest Hill
7/26/2017, 3 p.m.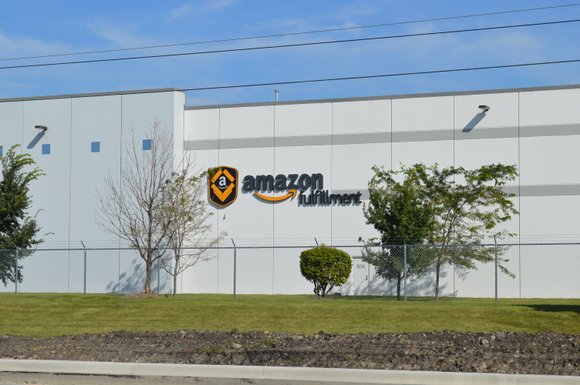 Crest Hill joins the growing ranks of Will County towns that will have an Amazon.com fulfillment center in their community.
The announcement follows the opening of two facilities in Joliet, Romeoville, Aurora and Monee.
According to the announcement, Amazon will set up a half a million square feet facility in the Crest Hill Business Park in the community of 21,000.
The Crest Hill facility is expected to create several hundred full- and part-time jobs when it opens later this year. The facility is also expected to hire additional help during its peak holiday season.
The news follows work that the city has recently completed to improve its business corridor including improvements to its entranceways off Division Street said said City Administrator Heather McGuire.
"The new road was a key factor in drawing in a business of Amazon's caliber," she said.
Like the facilties in nearby cities, the new Amazon jobs will offer employees competitive pay and benefits with full-time employees eligible for 95% college tuition reimbursement.
The city is also expected to benefit from the utility and property taxes generated by the new 450,000 square foot facility.
Scott McMaster, Crest Hill's Economic Development Manager said that landing an employer like Amazon.com is "a giant feather in our cap."
"Our goal is to expand our tax base and bring more marketability to our commercial corridors, specifically Weber Road. I believe having the Amazon name in Crest Hill helps us do both," he said.
Mayor Ray Soliman said he hopes that the facility "will help open many other doors and opportunities for economic development."