Back-to-School-Blast 6th annual fun in the park set for Aug. 12
7/26/2017, 3:06 p.m.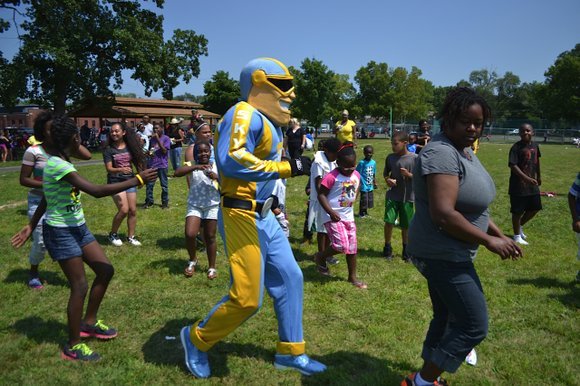 The Back-to-School Blast returns to Joliet's Nowell Park on August 12 from 11 a.m. to 2 p.m. sponsored by The Times Weekly Newspaper, Joliet Park District and Shiloh Baptist Church.
The free fun day event is designed for families to come out for one last day ending the summer vacation and for kids to participate in fun games getting them excited about the start of the new school year. Free giveaways include kids Backpacks and school supplies.
"It's a great family event that's unlike any other back to school event," said Times Weekly, Tamika Archibald, who is co-chair of the committee who organized the event.
"This is a day of fun for families and also an opportunity for us to give back to our community," she said.
Other activities planned include a main stage science show, costumed cartoon characters, face painting, live music, vendors, bounce house, and lots of surprises. Nearly 3,500 people came out to enjoy the day last year connecting with neighbors and meeting new friends. And the kids pony rides were a big hit too!
Nowell Park is located at 199 Mills Road, near the intersections of Route 53 and Doris Avenue.