In Our Youth Own Backyard: Changing the World
Kay Bolden | 7/26/2017, 3:08 p.m.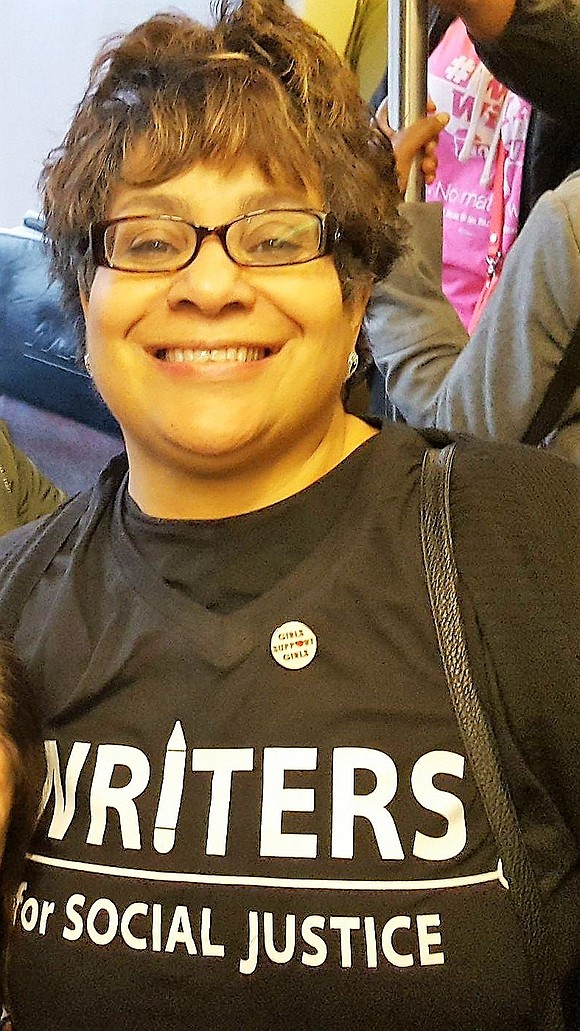 Don't let the news from our nation's capital get you down. The youth of America are accomplishing great things, despite the negativity. It's true that health care in jeopardy, environmental protections are being rolled back, education funding is on the chopping block, and attacks on voting rights are ramping up. But there is plenty of good news: youth are stepping up to claim their role as leaders. All over America, and right here in our own backyard, young people are tackling the establishment, and taking matters into their own hands.
In New York City, young people raise money and awareness for LGBT rights. In San Francisco, youth advocate for homeless veterans. In Louisiana, teens organize food drives to battle food deserts. In Chicago, youth rally with Moms Demand Action against gun violence. At the Climate March in Washington, DC, young people from all over America converged to connect, organize and petition their elected representatives about protecting our environment.
Here in our own backyard, teens on the south side of Joliet are growing food in vacant lots and planting gardens in their neighbors' backyards.
Young women at Joliet Central High School – the Fearless Females – are prepping for STEM careers and building a platform to dominate new technology industries.
At the Joliet's National Hook-Up of Black Women, young people make books and learning accessible to children and families who might otherwise be left behind, because education is the key to success.
As a professional youth advocate, I often speak and write about what young people need from parents, teachers and mentors to grow into healthy, curious adults.
But here's the truth: we need our young people far more than they need us.
We need their drive and their vision and their occasionally snotty attitudes. We need their insight and their single-mindedness. We need their self-absorption and their kindness to strangers. We need their lack of respect for authority, their refusal to accept reality, and their willingness to fling themselves, headlong, into whatever they love.
We need their technology-driven brains, because the future is all digital.
The fate of the world is in these hands. And as Nelson Mandela said, "Sometimes it falls upon a generation to be great. You can be that great generation. Let your greatness blossom."
There's no denying it: we are living in dangerous times. But our youth are up to the task. And we need to have their backs.
Do you have a story about youth changing the world, right here in our own backyard? Please share it in the comments, or email me Kay@KayBolden.com. Let's remember what we're fighting for – the future of our children.
Kay Bolden is an author, Times Weekly blogger, youth advocate, community activist and urban farmer on Joliet's southeast side. She'd love to hear your thoughts on sustainable living, economic justice, and how we can all live together on the only planet we've got. Follow her on Twitter @KayBolden or drop her a line at Kay@KayBolden.com.