Metropolitan Youth Symphony Orchestra auditions
7/27/2017, midnight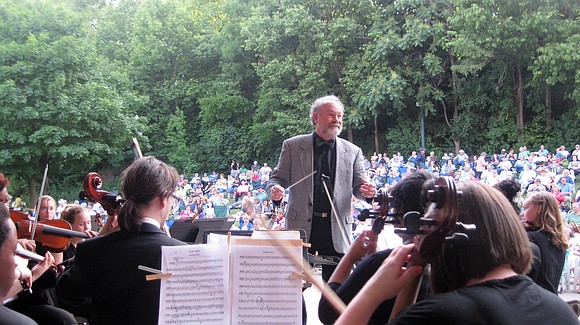 The Metropolitan Youth Symphony Orchestra (MYSO) will hold auditions for their 2017-2018 season on Wednesday, August 23 and Wednesday, August 30 from 6:00pm to 8:30pm. Auditions will be held at the Oremus Fine Arts Center on the Lewis University main campus located on Route 53 in Romeoville, IL.

MYSO has openings in the following sections: Concertmaster, violin, viola, cello, bass, harp, oboe, flute, clarinet, bassoon, horn, trumpet, trombone, tuba and percussion. Players seeking to join the orchestra should prepare the audition excerpts found at www.mysomusic.org. The orchestra is open to high school students, as well as advanced middle school instrumentalists who study with a private teacher.
Since 1991, MYSO has been under the direction of Dr. Lawrence Sisk, Professor of Music at Lewis University. Sisk has plans for an all-Russian program for the first concert of the season, including works by Prokofiev and Borodin's "In the steppes of Central Asia."
MYSO seeks to promote and challenge talented orchestral musicians by providing an opportunity to perform repertoire of a wide variety of styles and historical periods with the goal of musical excellence. Membership in MYSO consists of junior high and high school student from Joliet and 21 surrounding communities as well as students from Lewis University and Joliet Junior College.
MYSO rehearses every Wednesday evening during the school year from 6:00 to 8:30 p.m.
at Lewis University. The orchestra will perform six concerts during the upcoming 2017-2018 season. Concerts are held at Lewis University, Joliet Junior College, and Joliet Bicentennial Park.
For more information about MYSO and auditions, visit the website: www.mysomusic.org
To schedule an audition time, email MYSOexecutivedirector@gmail.com.