Our Government at Work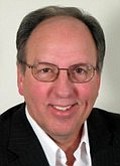 The world of 'news' these days is very cloudy. I try to write an article each week that attempts to connect the dots of varied interests into something that makes sense for all concerned. It's not always easy and, sometimes, not possible. So, this week I wanted to share some random thoughts that don't necessarily warrant much consideration and aren't really connected. They portray our government at work for us.
One item I came across this week regarded passage of an Illinois legislative bill that would allow the Secretary of State to put advertising material on license plate renewal notices. According to the requested legislation that is awaiting the governor's signature, this would offset the cost of sending out the reminder. I don't know about your own situation, but the last two or three years my renewal reminder has come by email. I'm trying to understand how much it could cost to send an email to individuals that directs you to a state website to order a small weather-resistant sticker about the size of a quarter. I'm sure there could be some one-time costs initially but it's hard to fathom how much help this will provide to a state that is $14 billion behind in paying its bills and has not had a budget for almost two years. Go figure.
Another item has to do with the Illinois Senate passing a bill this week that will freeze local property taxes for school districts and municipalities. Municipalities have the flexibility to increase other taxes and fees. School districts do not have many options, outside of property taxes, to increase revenues. They are more reliant on state and federal monies than municipalities. It seems like a wild idea to solve a state financial crisis by placing other government bodies in the position of limiting their ability to solve their own financial needs. By the way, the legislation does not freeze the amount of taxes a homeowner pays, just how much the taxing body can charge. Again, go figure.
An item also being considered in the Illinois legislature is how to make it easier to eliminate some of the over 7,000 units of government in Illinois. It would seem, no matter how easy they make it, there is little desire for any specific taxing body to work towards eliminating itself. Here again, the legislature is putting the burden of fixing financial woes on someone else. It was just a few years ago that two of our local Illinois Senators sponsored, and got passed, legislation to expand the size of the Plainfield Park District. That was done because the board at the time was out of control in the opinion of some. Anyway, the matter resolved itself at the next election, but the PPD still has the largest park board in the state. Expansion of governance was easy, contraction not so much.
One last thing…the health care crisis remains a growing concern for many who are uncertain they will be able to maintain coverage that includes pre-existing health conditions. The State of Illinois passed legislation that requires health insurers to include the provision for insurance carriers doing business in Illinois. The assumption appears to rely on the idea insurance carriers will want to do business here. Most have already bailed in Illinois and other states. Unintended consequences continue to confound the system.
Comprehensive over hall of the entire healthcare delivery system is necessary. It is unrealistic to expect revenues to keep pace with spiraling increases of healthcare costs. Providers from doctors to hospitals charge whatever they can since the healthcare consumer has no idea what it costs. In other words, it makes no difference if insurance companies are competitive if providers of healthcare are not.
Stay tuned… Wayne Horne is a Times Weekly columnist and would like to hear your comments. He can be reached at whorne@thetimesweekly.com also like Us on Facebook