In Our Own Backyard
Kay Bolden | 6/1/2017, midnight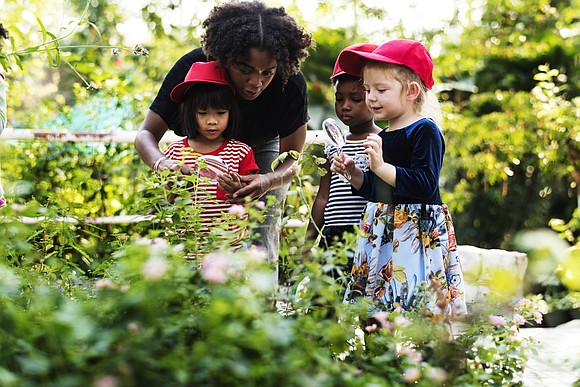 In Our Own Backyard is a weekly column covering environmental justice, climate change and food justice, and how these issues impact our families every day. If you think food deserts, contaminated soil and toxic water pipes don't really affect you – we want you to think again. It's happening right here, right now, in our own backyard.
Out of School, Out of Food
Our May 16 column about the rolling back of Michelle Obama's nutrition guidelines for school lunches – and what it means for low-income kids -- sparked some thoughtful feedback from readers.
One reader, a parent of a special-needs child, wrote that schools shouldn't be feeding kids at all, and that it's not the job of the school to manage kids' diet and health. "Let's give parents back personal responsibility and trust they can raise their own children and manage their health without government. Like our parents did."
I whole-heartedly agree that parents who can take responsibility should do so; my concern is for families who cannot adequately feed their children. Additionally, government has always been involved in our food, from subsidizing farms to monitoring for safety to approving pesticides to disbursing tax dollars to school food vendors.
There's no getting the government out of our food system (and if we could, it would create more problems than it solves), so we need to ensure the food coming to our children is as clean and nutritious as possible.
A Joliet District 86 teacher wrote in, saying she agrees that children should have nutritious lunches, "but I cringe when I see the food students throw away each day." She says the veggies, especially, are often overcooked and unappetizing, and kids won't eat it.
I know first-hand that this is a problem. At Warren-Sharpe Center, it took almost a year to wean the after school and summer camp kids off of fried foods, kool-aid and processed cheese. The tipping point was the garden: when the kids started growing the food, cooking it themselves and serving it to their friends – eating it was a natural result. Over time, their taste buds evolved, and kale chips became as cool as french fries.
But we're working with 40-50 kids at a time – not hundreds or thousands. For teachers who already have a myriad of non-teaching tasks in the course of the day, pushing veggies at lunch is problematic at best.
Another parent writes that every school should have a garden, and make growing food part of the daily curriculum. Needless to say, I think this is a great solution. There are over 7,000 gardens in schools across the country, where food is grown to improve nutrition and create outdoor science learning. WillCountyGreen.org is an excellent resource for schools interested in starting a garden.
By the time the average American child is in fifth grade, he/she is consuming up to 34% of daily calories from fast food. It's cheap, easier to find than a farmer's market, and the salt/fat/sugar combination becomes the flavor profile kids are accustomed to.
In the end, there is no substitute for family involvement, for reconnecting our children to real food, and for demanding viable community resources, which support access to healthy fresh food for everyone.
There are almost 8,000 children in District 86 who receive free or reduced-fee lunches during the school year. Now that school's out, where can they get the nutrition they need? Northern Illinois Food Bank provides free summer meals at numerous sites in Joliet. To find a site near you, text 'FoodIL' to 877877, or call 1-800-359-2163.
Kay Bolden is an author, Times Weekly blogger, youth advocate, community activist and urban farmer on Joliet's southeast side. She'd love to hear your thoughts on sustainable living, economic justice, and how we can all live together on the only planet we've got. Follow her on Twitter @KayBolden or drop her a line at Kay@KayBolden.com