Updated: Summer options for area kids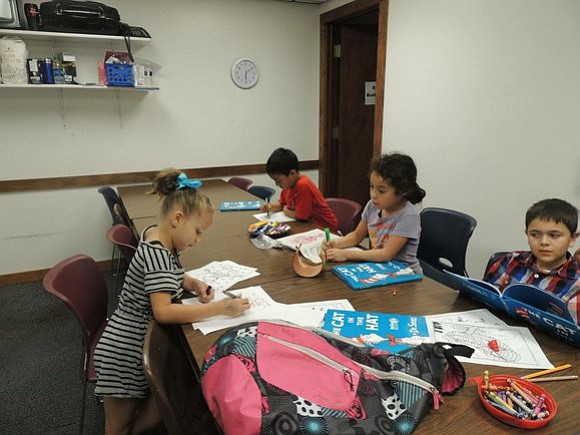 Parents looking for ways to keep their kids engaged, occupied and out of trouble during their summer vacation have several fun and educational options to choose from around Will County.
Shorewood (Deadline extended to June 2)
Shorewood's Parks and Recreation Department has extended the registration deadline for its 2017 summer camps. Parents now have until June 2 to sign up their 1st through 5th grader for up to 7 themed-camps that run from June 13 through August 3. Camps run Tuesdays, Wednesdays and Thursdays from 1 to 4 p.m. with new themes each week that include superheroes, blast from the past, sports, nature, wizards, zombie and science. Cost is $300 for the summer for residents, $350 for non-residents.
Camp will be held at Cene's Four Seasons Park on Seil Road.
Sign up in person at Shorewood Village Hall, 1 Towne Center Blvd. in Shorewood. For more information call 815-741-7710.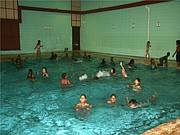 Boys & Girls Club of Joliet
The Boys & Girls Club of Joliet will host its summer session 2017 starting on June 12 and will run through August 11. The summer program is for kids ages 6-18 and runs Monday through Friday from 9 a.m. to 4 p.m. at the club's downtown location, 226 E. Clinton St. Activities for the summer include indoor swimming, enrichment programs provided by the Joliet Public Library, science and cooking programs from the University of Illinois as well as programs in robotics, computers and arts and crafts. The Joliet location also hosts basketball and soccer leagues during the summer as well as billiards and other games plus a new music room this year. Cost is $30 for the summer with large family discounts available. More information and to register go to www.bgcjoliet.com/programs.
Warren Sharpe Community Center
Warren-Sharpe Community Center will host its Summer Day Camp this year from June 12 through July 21 from 9 a.m. to 2 p.m. The 6-week program accepts kids ages 5-14 and includes sports, drama, science club, games, field trips, gardening and educational enrichment. According to its website, the summer program is available to all families living in Will County, "although enrollment preference is given to families living on the south side of Joliet." Cost is based on a sliding scale with no fee over $40 per child per week with scholarships available for Summer Day Camp. Registration is $25 and $12 per child for field trips. Register at the center, 454 S Joliet St. or call 815-722-2727. More information at www.warren-sharpecommunitycenter.org.
Harvey Brooks Foundation
The Harvey Brooks Foundation, 503 S. Water St. in Joliet, will host its summer camp starting June 12th and running through August 3rd. The Monday – Thursday camp runs from 9:30 a.m. to 2:30 p.m. for kids ages 3-17. Cost of the program is $30 per week and includes lunch each day. Activities include trips to the Brookfield Zoo, Pelican Harbor, Splash Station, Cold Stone Creamery as well as outings to museums and bowling. Camps include an on-staff therapist and a therapeutic behavior specialist. Financial assistance is available for qualified families. Call 815-722-2570 or email hbfoundation@sbcglobal.net for more information.