Pets of the Week
6/5/2017, 8:28 a.m.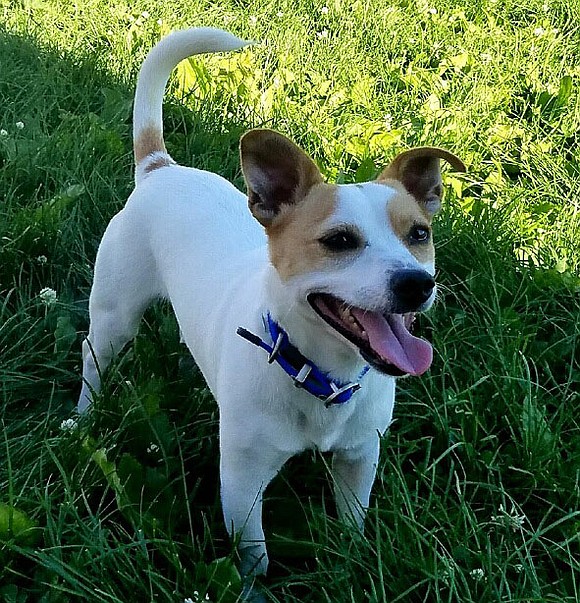 WINSTON
Winston is sweet, calm and gentle. He seems shy at first, but once you give him a toy and start playing with him, he really opens up and has a ball. He loves to chase and catch the toys and has a lot of fun doing it. He's quite curious and likes to investigate his surroundings. He's comfortable with people and would make a great companion. He likes being held and loves to be pet, especially on his chin. He stretches his head up and really soaks it up, like he's saying more please. Adoptions are held at the Bolingbrook PetSmart on Weber Road from 1-3 on Sundays and 5-7 on Wednesdays. If the cat you're looking for isn't there or those times don't work for you, please call Humane Haven Animal Shelter (630-378-4208) for more information or an appointment. All Humane Haven cats are spayed or neutered, microchipped, FeLV/FIV tested, and have their distemper and rabies shots.
Website > http://www.hhas.org/home0.aspx
Phone > 630-378-4208
E-Mail > humanehaven@gmail
Facebook > https://www.facebook.com/pages/Humane-Haven-Animal-Shelter/118572284874476?fref=ts
PO Box: > P.O. Box 1070, Bolingbrook, IL 60440
If you're interested in becoming a volunteer, please contact us.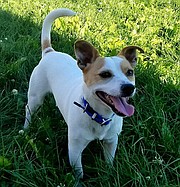 ALI
Ali has much in common with his namesake – the famous boxer and humanitarian. He's had a rough past and was in the fight of his life when Humane Haven took him in and saved him. Ali is an approx. 2 yr old Rat Terrier mix. He may a little nervous around new people; especially men. With a little love and patience he is a very loving, friendly, wonderful boy and he will capture your heart. If you're looking for an affectionate boy, Ali is your guy. Ali's family shouldn't be away from home for long hours. Children should be 10 or older. Fenced yard is not required.If you would like to meet Ali, please call Humane Haven at 630-378-4208 to make sure he will be at adoption hours or to set up a time to meet him. Adoption hours are 1-3 on Sundays and 5-7 on Wednesdays at the Bolingbrook PetSmart on Weber Road. Our dogs are microchipped, spayed/neutered, have their distemper, rabies, Bordetella vaccines and are de-wormed.
Website > http://www.hhas.org/home0.aspx
Phone > 630-378-4208
E-Mail > humanehaven@gmail
Facebook > https://www.facebook.com/pages/Humane-Haven-Animal-Shelter/118572284874476?fref=ts
PO Box: > P.O. Box 1070, Bolingbrook, IL 60440