Slammers: Crushers avoid a sweep
6/5/2017, 8:17 a.m.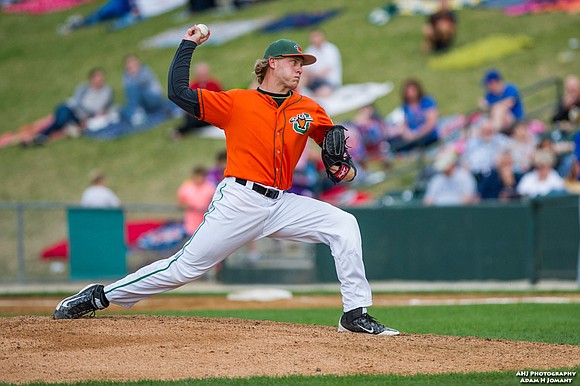 The Joliet Slammers presented by ATI Physical Therapy looked to break out the brooms and do some spring cleaning as they took the field behind Danny Concepcion in game three after taking the first two contests against the Lake Erie Crushers this series. Steve Hagen got the starting nod for Lake Erie.
Melvin Rodriguez drove in the first run of the game as the Slammers continued to score early at home after grounding out to second to score Danny Zardon. Joliet added on in the 3rd after Danny Zardon lined a 3-run home run into the wind that had been blowing out to right field all game that just got out to make it 4-0 Joliet.
Lake Erie's bats woke up in the 4th inning and exploded for 7 runs that chased Danny Concepcion from the ball game. The big blow came off the bat of Connor Oliver who hit a home run well beyond the right-center field wall that looked like it was headed for Indiana. CJ Needam kept it close after plating 2 runs with a base hit up the middle in the 6th but Lake Erie's pitching held them late.
Up by a run, Tanner Lubach homered to right field to make it a 2-run ballgame in favor of the Crushers. With one out in the 9th right fielder Juan Silva was robbed of a home run after Connor Hoffman robbed him of a home run in right field after tumbling over the short porch in right field with one of best defensive plays you will see.
The Slammers lost 8-6 Sunday afternoon as Concepcion gets the loss and Hagen got the win.
Joliet returns home this Thursday at 7:05 pm against the CornBelters for Boy Band Night at Slammers Stadium.